Undergraduates know Berkeley faculty and graduate students are engaged in research that makes a difference. They dream of being a part of it. Now that dream is a reality for many civil and environmental undergraduates as a result of CEE's new Undergraduate Research Opportunity Program (UROP).
As part of its commitment to enhance undergraduate education, the department launched UROP in 2013. It offered 20 of its top freshman admits a $4K stipend and the chance to participate in a multi-year program that culminates in joining a faculty member's research team.
"More and more we hear that undergraduates want an experiential education, and they want a research experience, says Chair Samer Madanat. "UROP answers that need." 
In their first 2 years, UROP students take faculty-led seminars on "what is entailed in doing research in civil and environmental engineering?" and "how to write a research proposal."
And because UROP is, in its essence, experiential, students write an actual research proposal based on topics suggested by CEE faculty. Faculty and students are then matched so that students can join the research projects identified in their proposal in their junior and senior years.
"Students' learning is enhanced when classroom concepts are used to expand the boundaries of knowledge through research," says Madanat. "Our students graduate as more innovative engineers."
UROP has proven to be a key recruitment tool for the department. In its first year, 75% of CEE's top student admits chose Berkeley over peer institutions, an unprecedented yield especially when private institutions offer greater financial incentive. And on Cal Day, UROP students present posters on their research (see photos right). They talk to hundreds of visiting high school seniors, saying, "This could be you."
The department is committed to supporting UROP. It has been aided in this commitment by the CEE Academy of Distinguished Alumni which donated $25K for UROP, and plans to continue offering the same level of support in the future.
While UROP is still a small pilot program, the department is hoping to grow it gradually so that more of its undergraduate students can participate in this activity. Moreover, there are other means for CEE undergraduates to be involved in research with faculty members.
Often, students and faculty discuss research opportunities informally. Many students become engaged in research when there is a match between a faculty's research topic and a student's skills and interest. The College of Engineering also has a new program for undergraduate students interested in paid summer research experience, known as QUEST: Qualcomm Undergraduate Experiences in Science and Technology. Finally, the campus URAP (Undergraduate Research Apprenticeship Program) is another source for students interested in a research experience.
"Experiential education is the future of undergraduate education. It is a core component of the dynamic intellectual life of a CEE student," says Madanat.
Anyone interested in receiving more information on UROP and/or helping the department engage undergraduates in research are welcome to contact (new) Chair Robert Harley at chair@ce.berkeley.edu.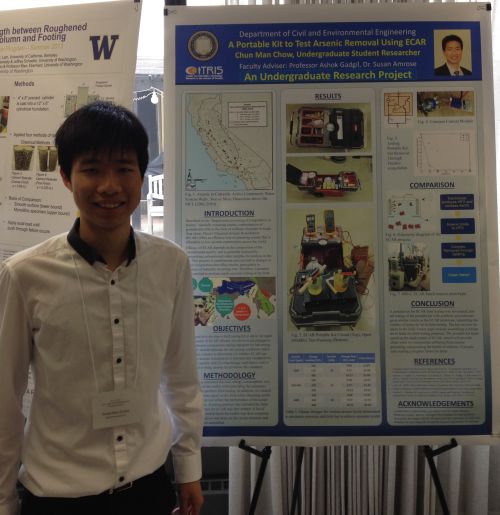 ​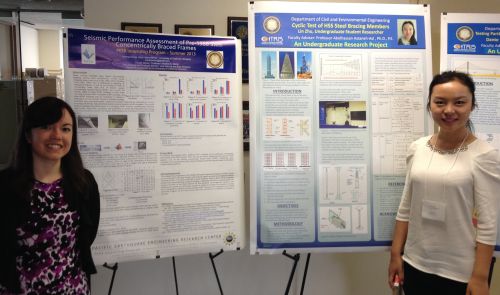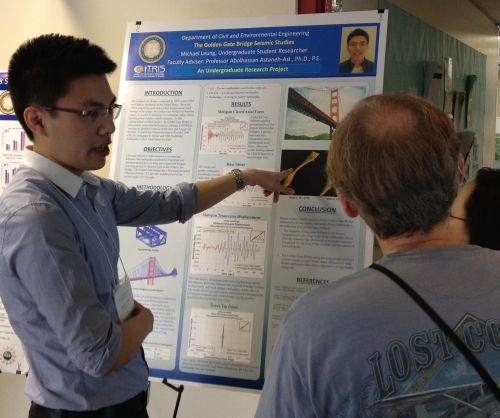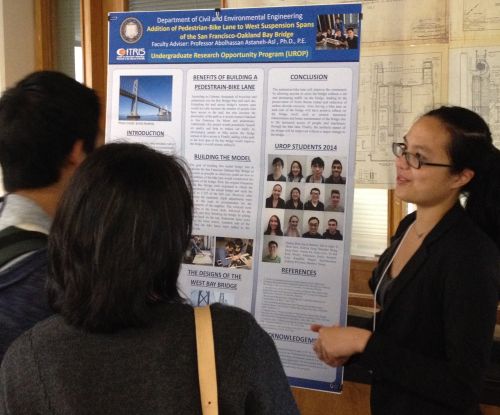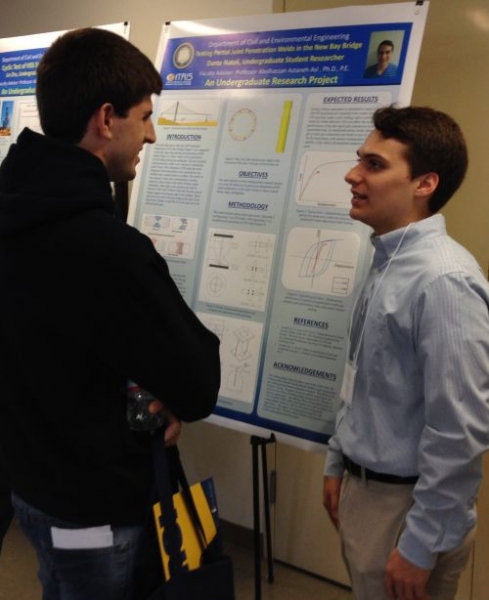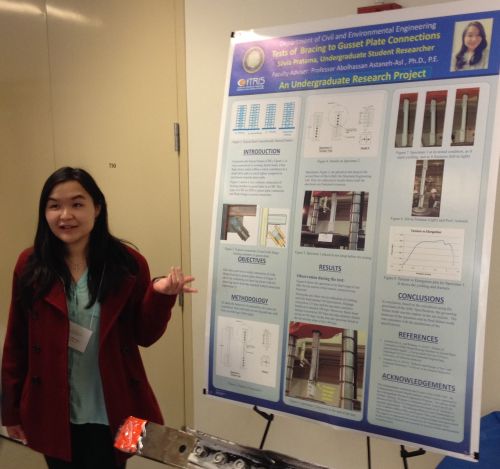 ​