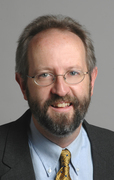 Michael Cassidy
In October of last year, a consortium of 5 UC campuses was awarded a University Transportation Center. The award was made through a competitive process that is part of the US Department of Transportation's program for "Moving Ahead for Progress in the 21st Century."
The funds, which exceed $10 million, will go to support the new center, roughly for 4 years. Half of this funding comes from the Federal Government, with the remainder to come from the California Department of Transportation, or Caltrans.
Named the University of California Center on Economic Competitiveness in Transportation, or UC CONNECT for short, the center is headquartered at Berkeley.
Its partners are the UC campuses at Irvine, Los Angeles, Santa Barbara and Riverside.  The consortium also includes the California State Polytechnic University, Pomona as an affiliate member.
As its name implies, UC CONNECT is dedicated to the proposition that economic competitiveness will come in large part by enhancing mobility for society in general, particularly the workforce, and by delivering goods and services in the most efficient ways possible. 
The goal is to realize these enhancements by addressing the challenges that confront surface transport systems, be they road, rail or even sidewalk, especially when the challenges confront these systems in some combination.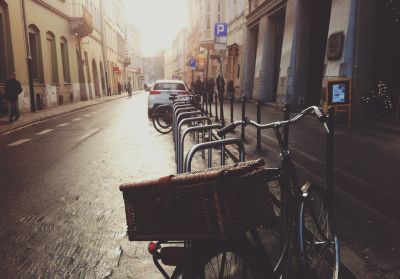 One of UC CONNECT's main goals is the enhancement of multimodal transportation systems. US DOT and Caltrans are in direct collaboration with UCCONNECT to define the center's activities.
Center's Strength Lies in the Expertise of its Many Members
Research, of course, is a principal means by which the center pursues these challenges. According to UC CONNECT Director Michael Cassidy, the center's strength in this regard stems from the varied expertise and perspectives collectively held by the consortium's many faculty members who engage in transport-related studies.
"Our center seeks to leverage that strength," reports Cassidy, who is also a faculty member in CEE's Transportation Engineering program. 
Thus, the center's research agenda is set in large part through an annual, consortium-wide call for research proposals. Each year's call is to reflect broad research themes of high priority, as jointly identified by staff at UC CONNECT and Caltrans. Any and all faculty members within the consortium are eligible to submit proposals in response. Awards are ultimately decided through a competitive peer-review process.
Winning Topics in First Round of Proposals
A total of 19 proposals were recently selected for funding on the heels of the center's inaugural call. 
"The winning proposals reflect a wide range of topics within the center's broad theme of economic competitiveness," reports Cassidy. 
Indeed, winning topics include: use of Big Data to improve public transit services; innovative pricing policies for managing congestion in downtown neighborhoods; and a study of the amenities that make cities more walkable.  

Cassidy further notes, "the center is charged with addressing the surface-transport challenges that confront all of Federal Region 9, which includes not just California, but Arizona, Hawaii and Nevada as well. So, UC CONNECT is supporting smaller-scale, faculty-led research efforts at universities within these states too."

The center also seeks to advance its mission through education and workforce-development activities. For example, the center offers financial support to the consortium's top graduate students who are formally engaged in transport studies. This includes funding grants for doctoral candidates to assist them in completing their dissertations. 
The center is working closely with its affiliate campus, Cal Poly, Pomona, to sponsor activities to draw students from varied backgrounds into the study of transportation and the career paths that follow.

"In short," reports Cassidy, "the new center provides various means to engage in the search for solutions to transform surface transport.  And by harnessing the ideas that spring from the top-notch transport programs to be found in our consortium, in partnership with Caltrans and USDOT, our hope is to play a key role in shaping the future of transport systems in Region 9 and beyond."

See www.ucconnect.berkeley.edu for more information.
by Michael Cassidy
Professor
CEE Transportation Engineering
Director, UC CONNECT