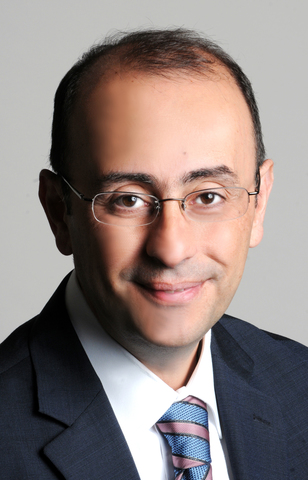 Three years ago, the Berkeley CEE department embarked on a forward looking and ambitious Strategic Plan. An important aspect of the plan was our intention to help redefine the field of civil and environmental engineering beyond the traditional "silos" that have characterized CEE teaching and research. 
This intention was motivated by our conviction that the most fruitful areas of enquiry were no longer to be found within these silos. Increasingly, we found that cross-disciplinary collaborations (within CEE and between CEE and other branches of engineering and with the physical and social sciences) yielded the most significant advances in research. 
Our students were also increasingly calling for engagement in these new cross-cutting domains through their education. Ultimately, these collaborations would allow us to make the greatest impact in solving the societal-scale problems that civil and environmental engineers face in the 21st century.  It was only appropriate that the top-ranked CEE department take a leadership position in this direction.
Our Strategic Plan called for recruiting two faculty members in each of three broad areas, which we believe represent the grand challenges for civil and environmental engineers in the next several decades: Smart Cities, Resilient Systems, and Engineering for Sustainability. 
By defining our faculty searches broadly, we made it possible to recruit candidates whose degrees could be in different fields in science and engineering, but whose research record showed a strong engagement in the domains of civil and environmental engineers: Cities, the Infrastructure, and the Environment. 
To date, we have successfully recruited two promising scholars working in the Smart Cities broad area: Scott Moura and Alexey Pozdnukhov, whose primary domains are, respectively, in building energy and urban transportation. They bring control and data analytics tools to bear on these domains, though I fully expect that, over their careers, their intellectual mobility will allow them to apply their expertise to other CEE domains. In this and future years, we will be recruiting new faculty members in the areas of Resilient Systems and Engineering for Sustainability (we have one search in each area this year).
This issue also includes a description of UC CONNECT, a new multi-campus University Transportation Center headquartered in CEE, a list of recent awards garnered by our faculty and students, and news about our amazing student teams (the Tibetan Village Project team is another example of how globally engaged our students are, and how they aim to do good in the world).
In October, Smithsonian Institution Secretary Wayne Clough delivered our Distinguished CEE lecture to an audience of over 200 faculty, students and staff. His lecture was followed by our third induction ceremony for the Academy of Distinguished Alumni.
The generosity of our alumni and friends continues to benefit our students in many ways. This semester, David and Joan Jenkins made a significant gift to support our new Undergraduate Research Opportunity Program (UROP) that we are aiming to grow so that it becomes available to a larger number of our undergraduate students.
As always, if you have ideas or comments, please feel free to send them to me at chair@ce.berkeley.edu.
Thank you,