Two new faculty members, Dr. Baoxia Mi and Dr. Kenichi Soga, will join CEE in Fall 2015 and Fall 2016 respectively. 

Dr. Mi is our first hire in the broad area of Engineering for Sustainability, while Dr. Soga is our first hire in the broad area of Resilient Systems.
Our strategic plan identified these two areas as grand challenges for CEE in the 21st century.
"I am extremely pleased to welcome to the department two outstanding new faculty members: Professors Baoxia Mi and Kenichi Soga" says Chair Samer Madanat. "Dr. Mi advances our objectives in developing more sustainable water treatment, as her expertise in deploying a new technology, graphene nanotubes, is a potential game changer with significant reductions in energy requirements. Dr. Soga will contribute greatly to our vision for health monitoring of the urban infrastructure by bringing to bear new types of sensors for the monitoring of civil systems, with a particular emphasis on underground facilities such as tunnels for urban metro systems."
Meet Baoxia Mi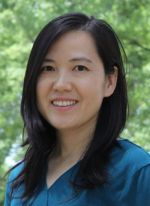 Dwindling water sources and increasing water demand have posed water scarcity as a global problem. Nowadays people are forced to more and more rely on unconventional water sources to provide a water supply.
As an advanced water treatment technology, membrane separation is able to effectively remove both traditional and emerging contaminants from the feed water and thus satisfactorily ensure the water quality.
The challenges that face the current membrane technology include (1) relatively high consumption of energy, which is required to drive water through membrane channels and (2) membrane fouling, which is the accumulation of unwanted substances on the surface and/or within the pores of membranes, thereby deteriorating the membrane performance, increasing the energy use, and shortening the membrane life.
Baoxia Mi's research focuses on the creation and fundamentals of membrane materials towards more energy-efficient, fouling-resistant membrane processes. The main application areas include drinking water purification, wastewater reuse, and desalination.
"The recent droughts in California have highlighted the importance of treating unconventional waters for improving the life quality of people living in the west coast and the rest of the world," says Mi.
"One of the research thrusts in my "Membrane Innovation" group is to make the next-generation high-performance membranes based on the emerging graphene nanomaterials. We are optimistic that such novel membranes will eventually be able to desalinate seawater and treat various types of produced waters. Hopefully the water shortage crisis can be drastically mitigated because of our work."
Mi received her PhD from the University of Illinois at Urbana-Champaign. She comes to Berkeley in July, 2015 from the University of Maryland at College Park where she was recently promoted to the rank of Associate Professor with tenure.
In her first semester in CEE, she will teach a graduate course in membranes and nanotechnology as related to water and environmental sustainability.
Meet Kenichi Soga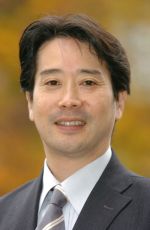 Infrastructure is a large part of a nation's assets. Efficient management and maintenance of infrastructure are vital to the economy and society. The application of emerging technologies to advanced health monitoring of existing critical infrastructure assets will quantify and define the extent of aging and the consequent remaining design life of infrastructure, thereby reducing the risk of failure.
Emerging technologies will also transform the industry through a whole-life approach to achieving sustainability in construction and infrastructure in an integrated way. Crucial elements of these emerging technologies will be the application of the latest sensor technologies, data management tools and manufacturing processes to the construction industry, both during infrastructure construction and throughout its design life.
Kenichi Soga's research focuses on the innovative use of emerging technologies in sensor and data management (e.g., distributed fibre optics sensing, MEMS, computer vision, power harvesting, and wireless sensor networks). He couples these technologies with advanced engineering analysis to create "Smart Infrastructure" with the following attributes: (a) minimal disturbance and maximum efficiency during construction; (b) minimal maintenance for new infrastructure and optimum management of existing infrastructure; (c) minimal failures even during extreme events (i.e., fire, natural hazards, climate change); and (d) minimal waste materials at the end of the life cycle.
"Advances in sensor systems offer intriguing possibilities to radically alter methods of condition assessment and monitoring of infrastructure," says Soga.
"Using such innovations, there are opportunities to advance understanding of the performance of our assets. If they can be used for a long time (equal to the lifetime of infrastructure), they can transform the industry through a whole-life approach: design and commissioning, the construction process, exploitation and use, and eventual de-commissioning."
Soga earned his PhD in Geotechnical Engineering from Berkeley in 1994. He has been a Professor of Civil Engineering at the University of Cambridge, UK since 2007. He is a Fellow of the Royal Academy of Engineering as well as a Fellow of the Institution of Civil Engineers.
He has published more than 300 journal and conference papers and is co-author of "Fundamentals of Soil Behavior," (3rd edition) with CEE Professor Emeritus James K. Mitchell. Soga is a recipient of the George Stephenson Medal and Telford Gold Medal from the Institution of Civil Engineers and the Walter L. Huber Civil Engineering Research Prize from the American Society of Civil Engineers.