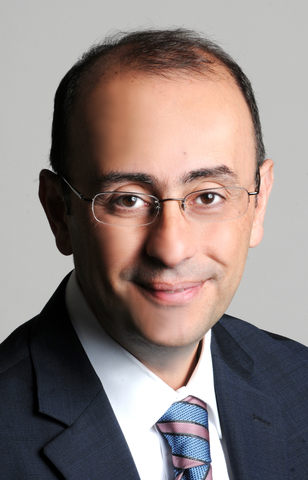 The last few months have been especially busy for our department. We have added new faculty, launched new teaching initiatives, and seen the broader impact of our research in the world.
I am extremely pleased to welcome two outstanding new faculty members: Professors Baoxia Mi and Kenichi Soga. 
Our new colleagues are the initial hires in the areas of Resilient Systems and Engineering for Sustainability. These are two of the three broad strategic areas for which we have been recruiting new faculty.  (The third area, Smart Cities, added two faculty members, Scott Moura and Alexey Pozdnukhov, in 2013.)
Baoxia Mi is our first recruit in the broad area of Engineering for Sustainability. Her research has pioneered the use of graphene-based membranes to treat water and wastewater more effectively while expending less energy. Her area of research, physical methods for Water and Waste treatment, complements the work of CEE faculty in Water Quality. She also strengthens our nascent program in Energy, Civil Infrastructure, and Climate (ECIC) because of the energy implications of her research.
Kenichi Soga is an internationally recognized leader in Resilient Infrastructure Systems. During his career, Kenichi and his research group at Cambridge University have developed  a new generation of sensor systems to monitor and assess the performance of civil infrastructure. He has published extensively on the topics of distributed fiber optics sensing, wireless sensor networks, micro-electro-mechanical sensors, energy harvesting, and computer vision. This interdisciplinary work, combining technology and domain knowledge in infrastructure systems, will strengthen our programs in GeoEngineering and Structural Engineering, as well as our cross-cutting Systems program.
While we expand the boundaries of CEE, we continue to focus on our core domains. For example, we are developing a new master's degree in Earthquake Engineering. We will offer this program online to reach a wider audience. This is an area where Berkeley CEE has been a leader for decades, and our new online program is another manifestation of that leadership.
We have also been exploring other online teaching initiatives for undergraduates, focusing on bottleneck courses (courses that cause delays for our transfer students in completing their degree).  Such courses are part of our lower division requirements, but typically are not offered at California's community colleges.  Examples include our Engineering Data Analysis course. We will offer an online version, developed by Professor Mark Hansen, next year for the first time.
One of the defining features of Berkeley CEE faculty and students is a commitment to deploy research to benefit disadvantaged communities and regions, at home and beyond. A recent example is the collaboration of Professor Yoram Rubin and his students with Birzeit University in Palestine. An international authority in groundwater hydrology, Yoram has been at the forefront of applying advanced sensors for monitoring ground water quality. He and his students have applied these technologies to a major aquifer, which is a main source of drinking water for the inhabitants of towns and villages in the West Bank. This collaboration is an example of how our research finds its way to real-world applications.
Through teaching, research, and public service, CEE faculty continue to distinguish themselves. Several of our colleagues have received the highest recognition in the Engineering profession: election to the National Academy of Engineering. This year, Professor Jon Bray was elected to NAE for his contributions to earthquake engineering and advances in mitigation of surface faulting, liquefaction, and seismic slope failure. Beyond the many emeriti faculty of our department who have been elected to this prestigious society, ten of our active colleagues are members of NAE, which represents more than 20% of the department. This unusually high percentage is one of the reasons why our graduate programs continue to be ranked so highly.
A major gift from Ashraf Habibullah (CE MS '70) has endowed the Ed and Diane Wilson Presidential Chair in Structural Engineering within CEE. With this gift, Ashraf is honoring his graduate mentor, Professor Ed Wilson, and his wife, Diane. Ed's gift of pioneering software became the foundation of the product line in Ashraf's company, Computers & Structures, Inc.
Many CEE alumni and friends give time, energy, and funds to support our faculty and students. They give out of gratitude for what they have received and out of conviction for what CEE contributes to the well-being of the world. We in the CEE department are often the fortunate recipients of this good will. 
This is my last update as CEE Chair, as I will step down from the leadership of the department at the end of June. On July 1, Professor Rob Harley will become the new Chair. An internationally known expert in air quality and vehicle emissions, Rob has proven leadership credentials, most recently as Chair of the Engineering Science program in the College of Engineering. He is highly respected in the department and beyond for his forward-looking vision of our field. I am fully confident that, under his leadership, CEE will continue to thrive.
As always, if you have ideas or comments, please feel free to send them to me at chair@ce.berkeley.edu
Thank you,
Samer Madanat