A major gift to UC Berkeley has endowed the Ed and Diane Wilson Presidential Chair in Structural Engineering within the Department of Civil and Environmental Engineering.
Ashraf Habibullah (CE MS '70) [at left] created the new chair with a $2M donation in Spring 2015.

Habibullah is the founder and CEO of Computers & Structures, Inc. (CSI), a multi-national firm that supplies computer programs for structural analysis in some 160 countries around the world.
The UC Office of the President added a matching gift of $500K to fund an endowed fellowship for the chair called the Computers and Structures Inc. (CSI) Fellowship in Structural Engineering.
After completing his undergraduate work in his native Pakistan, Habibullah came to Berkeley to earn a master's degree. His advisor, CEE Professor (now Professor Emeritus) Ed Wilson, [pictured below] gave Habibullah some pioneering computer programs for structural analysis that Wilson had developed. Habibullah continued to develop the software, and the enhanced programs eventually became the foundation of his new company's product line.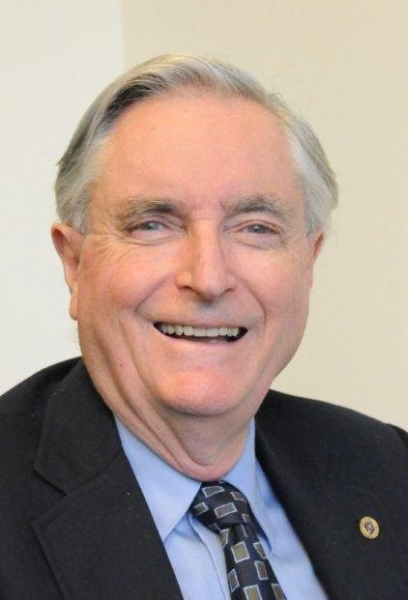 "Professor Wilson's brilliant research forever changed the course of structural engineering, and his willingness to share his work so freely with the profession allowed for innovation that otherwise would not have been possible," said Habibullah.
"The original code on which most of today's structural, mechanical and aerospace engineering software products are built can be traced back to Wilson's work.

The impact of his brilliance combined with the generosity of his spirit has left an unprecedented mark on the profession, empowering engineers to address problems that were deemed impossible not very long ago."
Habibullah has long supported the work of CEE. He is a regular sponsor of the Seismic Design student competition team. He also makes regular unrestricted donations to help the department meet critical funding needs.
A charismatic speaker, Habibullah addresses graduates of CEE's Structural Engineering, Mechanics and Materials program at its annual spring luncheon.
His enthusiasm about the transformational benefits of his Berkeley education and the contributions of structural engineers to the well-being of society inspires graduates, faculty, and friends of the department each year.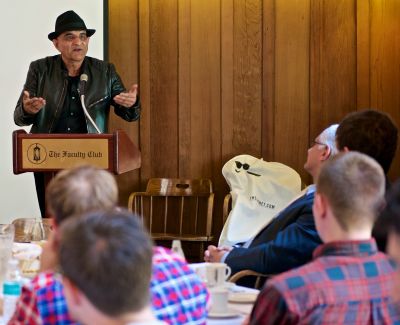 "The work of structural engineers is essential to preserving both life and property. Were it not for structural engineering, historical landmarks would crumble and fall, and future generations would not be able to marvel at the grandeur of modern humanity," said Habibullah.
"Injury and death from earthquakes and other natural disasters would be exponentially greater than they are. For decades the College of Engineering at Berkeley has produced our profession's leading engineers. They will no doubt go on to advance the field beyond our wildest dreams. 
There is no more noble profession, and there never has been a more exciting time to enter into it."
Habibullah is the recipient of many of Berkeley's highest distinctions. In 2013, he was inducted into the CEE Academy of Distinguished Alumni, which recognizes professional achievements and service to Berkeley. In 2014, he received a UC Berkeley Foundation Award for his service to campus fundraising.
With his longtime professional ties to Berkeley, Habibullah has emerged as one of the university's most creative leaders, donors, and fundraisers. He radiates pride in Berkeley, commitment to its continued excellence, and deep affection for the faculty who guided him.
Chair Samer Madanat says, "We are extremely grateful to have received such a major gift from Ashraf. His gift of the Presidential Chair will benefit the field of structural engineering and Berkeley faculty and students for decades to come."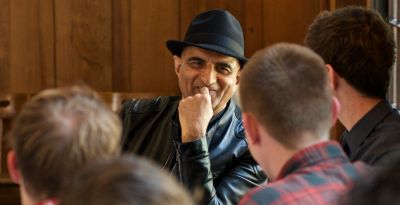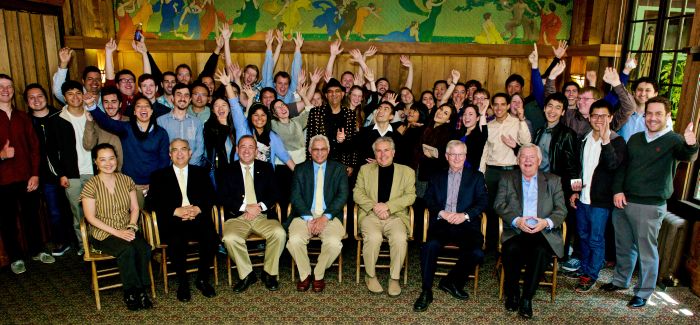 SEMM graduates and faculty with Habibullah at the end-of-year luncheon.