In the San Francisco Bay Area, awareness of the emerging threat of sea level rise and flooding along the Bay shoreline is growing.  Chronic flooding of Tam Junction in Marin County, during the winter King Tides makes clear the susceptibility of the region's transportation infrastructure to disruption by coastal flooding.
"Understanding the threat of flooding in urban coastal communities requires the integration of climate sciences, coastal oceanography and hydrodynamics, infrastructure engineering and planning and political science," says CEE Professor Mark Stacey.
Stacey is the PI of a National Science Foundation sponsored research project that explores that integration. The $2.5 million project is part of NSF's multiyear initiative on risk and resilience.

Stacey, along with Co-PIs CEE Professors Samer Madanat and Alexei Pozdnukhov, UC-Davis Political Science Professor Mark Lubell, and scientists from the US Geological Survey and Lawrence Berkeley National Labs, will look at how coastal flooding, shoreline infrastructure, the transportation system and decision-­makers interact, using the San Francisco Bay Area as a focus. 

They will examine feedback loops between decision­-making, the shoreline infrastructure, and the design, maintenance and operation of the transportation network.
By studying these interacting components, they will get insight into how local governments and networks are prepared, or can be better prepared, to make effective decisions about infrastructure planning and operation.
"A wide range of coordinated efforts are emerging to address the growing threat of sea level rise in the San Francisco Bay Area. The success of these efforts may depend on the quality of information regarding local and regional interactions and responses," says Stacey.
By creating state-of-the-art models of how flooding could occur in the future, the team can determine if shoreline protection decisions are adequate, as well as what the quality of life impact will be if the transportation network is disrupted. Further, the project will consider how local actions influence regional conditions and the potential benefit of coordinated regional actions.
The team will also focus on how property owners, communities, counties and regional and state agencies prepare for looming sea level rise and flooding to see whether one group's actions might have a disastrous impact on another group.
Stacey concludes, "Previous studies have demonstrated that regional decisions about Bay shorelines can affect water levels by as much as 15% of anticipated sea level rise in the coming century. This is particularly pronounced in the far southern part of San Francisco Bay, where Alviso lies below mean water level and is protected only by earthen levees."
Photo credit to sausalitowaterfront.wordpress.com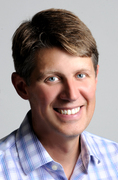 Mark Stacey - Lawrence E. Peirano Professor of Civil and Environmental Engineering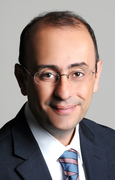 Samer Madanat - Xenel Professor of Engineering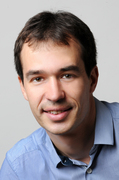 Alexey Pozdukhov - Assistant Professor