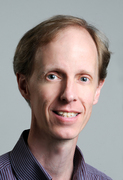 Those of you who have been eagerly awaiting this issue of our newsletter will notice, if you didn't already know, that Samer Madanat is no longer Chair of CEE. He is now Dean of Engineering at the new NYU campus in Abu Dhabi. We miss Samer and wish him well in his new position. Prominent among his many contributions are leadership of the Institute for Transportation Studies and a multi-campus research program in sustainable transportation, and success in recruiting many new faculty to join us.
Baoxia Mi (see related article) is a new faculty member who works on desalination and novel water treatment systems. Professor Mi arrived on campus last summer and has been busy teaching and getting her membrane innovation (MI) lab up and running.
Another new faculty member is Kenichi Soga, a geotechnical engineer with broad interests including sustainability of the built environment and wireless self-powered sensor networks for monitoring civil infrastructure. Professor Soga will be moving from his current position at Cambridge University, and will join us in January 2016.
Max Shen, an expert in operations research, logistics, and supply chain management, now holds a joint appointment in both CEE and IEOR at Berkeley. Professor Shen's interests include public transit systems and enabling widespread use of electric vehicles.
A bit about myself: I grew up in Toronto, Canada, and earned my PhD at Caltech in Pasadena. I joined the CEE faculty over twenty years ago. My students and I work on topics including air quality, clean operation of gasoline and diesel engines, and sustainable transportation.
Highlights for me from this fall include inducting ten new members of our Academy of Distinguished Alumni (see related article), and listening to an inspirational lecture about bringing disaster-resistant building practices to the developing world, delivered by CEE alum Elizabeth Hausler Strand (see related article).
A key priority for me as Chair is to enhance and enrich the CEE student experience. That means engaging students in research and design projects, team competitions, study abroad, and hands-on teaching lab experiences at the cutting edge of their fields.
We are also working to nurture new initiatives such as online courses in earthquake engineering, and graduate programs in civil systems and energy, civil infrastructure and climate change. Our next new faculty hire is expected to be in structural engineering. Your ideas and support for our efforts in all of these areas would be most welcome.
I learn new things every day about how CEE at Berkeley is truly special. We have an unrivaled community of students, staff, faculty, alumni, and friends. I am deeply impressed by our collective accomplishments, capabilities, and plans for the future. I want to see us move forward in implementing those plans. Please reconnect with us whenever you can.
Go Bears!

Robert Harley
Carl W. Johnson Professor and Chair