Elizabeth Hausler Strand (CEE M.S.'98, Ph.D.'02), believes everyone deserves the right to a safe house. For the CEE alumna this is not only an engineering challenge but a social justice issue. Hausler Strand is the founder and CEO of Build Change, a nongovernmental organization dedicated to building earthquake-resistant housing around the world.
On Oct. 8, Hausler Strand was the honored speaker at the Fall 2015 CEE Distinguished Lecture, in which eminent CEE alumni are invited to give campus lectures.
While a student at Berkeley, Hausler Strand studied earthquakes and structural issues. A devastating earthquake in India in 2001 led her to start a company that helps build earthquake-resistant houses and teaches local engineers the best building techniques and how to ensure the quality of building materials.
"Now it's 11 years later, and almost a quarter of a million people are living in safer buildings because of our work," she says.
(Lecture co-sponsors: the Cal Seismic Team and the College of Engineering's Warren A. and Marjorie C. Minner Endowment for Engineering Ethics and Professional & Social Responsibility.)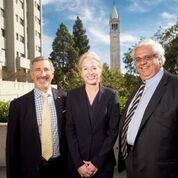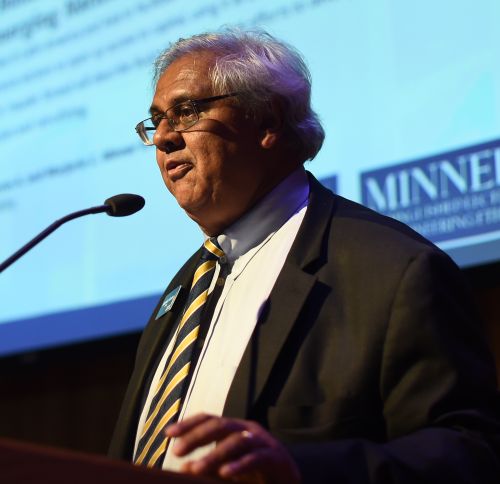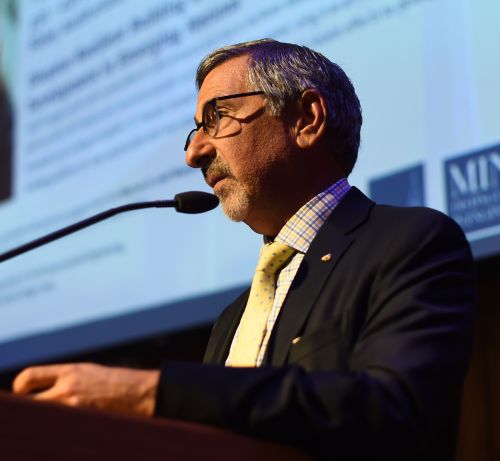 L-R: Elizabeth Hausler Strand; David Friedman, EHS, and Dean Shankar Sastry; Dean's introduction; Friedman's introduction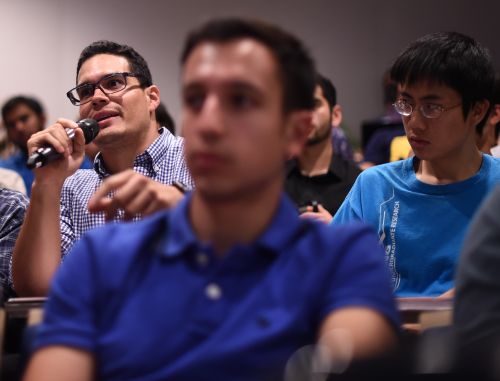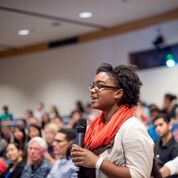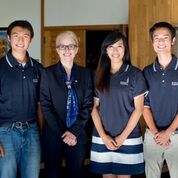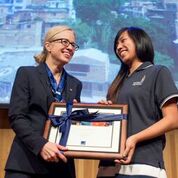 L-R: Students during Q&A; EHS with the Cal Seismic Team; EHS accepting Distinguished Lecture plaque
See Build Change founder delivers CEE Distinguished Lecture (Berkeley Engineering)
Photo credit: Noah Berger