When the operators of Oroville Dam, the nation's highest dam at a height of 770 ft., announced that they were preparing to use the never-before-tried emergency spillway in February of this year, Professor Nick Sitar knew right away that spilling water over a natural slope was going to be a risky proposition, as the events proved in short order.

"The scour of rock is a well-recognized process in landscape evolution and in erosion of unlined spillways," explains Sitar, "but when it comes to being able to predict accurately the rate of rock scour, the state of the art is highly empirical and relies on subjective evaluation and the experience of the designers."
However, accurate quantification of scour is essential to the safe and reliable operation of water conveyance structures. 
Much of the water-related infrastructure in the US was designed and built more than 50 years ago when understanding of scour was limited.
This puts older infrastructure at greater risk as the ability to pass the design flood safely can be significantly diminished.
Recognizing the potential hazard posed by this process long before the events at Oroville, Sitar and PhD student Mike George in 2010 embarked on a comprehensive study of rock erosion in spillways of dams. The study was funded by the Hydro Research Foundation and the National Science Foundation.

Their research focused on developing high-resolution data on hydraulic conditions and rock mass geometry from an operating spillway. They also conducted complementary laboratory flume experiments to explore the influence of block geometry and flow velocity on block erosion in a controlled setting.

In a first-of-its-kind approach, Sitar and George used concrete to create an instrumented block matching a block eroded from an unlined rock spillway of a PG&E dam in the Sierra Nevada in Northern California in 2012.  

The objective was to monitor the hydrodynamic forces and block behavior precursory to erosion of the block during a flood event. 
As luck would have it, California experienced a two-year drought, leaving the block high and dry.  

"This is the price one pays when collecting field data," says Sitar.  

But all's well that ends well. After installing a similar block at a lower elevation in the spillway, both blocks were finally "eroded" by spilling water in late spring 2016 and early winter 2016.
"Our captured data is unique in that it provides the first-ever glimpse into the rock scour process from an actual field site," says Sitar.
In the meantime, a scaled model of a block in a laboratory flume was found to work very well.  It was used to develop a detailed relationship between the orientation of the fractures defining the rock block and velocity of water flowing over it with varying degree of turbulence.

The model allowed for testing of a much wider set of flow conditions and geometries than possible in the field. Combined with the results of the field experiments, the data was then used to develop a mechanistic model for prediction of block erodibility thresholds.

Presently, Sitar and PhD student Mike Gardner are developing a generalized numerical model capable of analyzing the rock scour process. The objective is to produce a code that can then be used to evaluate a variety of different geometries and conditions that would be prohibitively complex for a physical model or analytical evaluation.

They aim to develop a highly parallelized numerical method to model both the rock mass and flow conditions in 3D, over time, to capture scour progression for site specific geometries.
Acknowledgments
Major funding was provided by the National Science Foundation, Grant CMMI-1363354, the Hydro Research Foundation, and the Edward G. Cahill and John R. Cahill Endowment.

PG&E provided site access and logistical support for the field component of this research.
Publications
George, M.F. and Sitar, N. "3D Block Erodibility: Dynamics of Rock-Water Interaction in Rock Scour." UC Berkeley, Geotechnical Engineering, Report No. UCB GT 16-01, January 2016. doi:10.21418/G8RP47
George, M.F. and Sitar, N. "Mechanics of 3-D Block Erodibility" Proc. of the 50th U.S. Rock Mechanics/Geomechanics Symposium (ARMA), Houston, TX, June 26-29, 2016, Paper # ARMA 16-08048.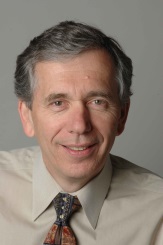 Nicholas Sitar
Edward G. Cahill and John R. Cahill
Professor of Civil and Environmental Engineering

Michael George, CEE PhD '15
BGC Engineering, Denver, CO
Michael Gardner, CEE PhD Candidate