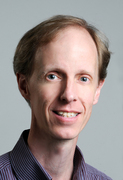 Another academic year has just ended, and it was with great pride that I read the names of our graduating students aloud at the Greek Theater on May 16, with the class of 2017 and their families in attendance. As usual, CEE had an especially strong showing of graduates at the Master's level. 
I am proud of the large numbers of CEE students who engaged in student-led competition teams this year. Support from staff and faculty advisers, and from alumni, companies, and foundations allowed us to send 95 students to the regional (Mid-Pac) competitions in Chico. Our Steel Bridge team took first place, and the Concrete Canoe team came in second. The Steel Bridge team went on to Nationals in Corvallis where they placed fourth. In February, a total of 25 Berkeley students (four teams) traveled to Reno to participate in construction-focused competitions. In March, the Seismic Design team sent 29 students to Portland and placed fourth, also receiving a "spirit of the competition award" for helping students from 32 other schools participating in the competition.
The second cohort of students participating in our Undergraduate Research Opportunity Program completed their projects this spring. Students presented their research results in a poster session during the spring meeting of our Advisory Council in April, and then joined in another poster session on Cal Day, open to visiting high school students and their families. Advisory Council members told me how impressed they were with our students, and also noted how articulate and comfortable our students are in talking about their work. For next year, we will have a larger group of about a dozen juniors working with faculty mentors on research projects.
We are expecting more than 100 new undergraduate majors and 300 new graduate students to join us in the fall. Enrollments at all levels are up compared to last year; the increase in graduate enrollment will be more than 50% overall. As a result, this summer, we are busy renovating classrooms and instructional labs, and working on hiring new faculty and staff, to get ready for all the new students who will be joining us soon.
The CEE Spring Distinguished Lecture was delivered by our own Professor Raymond Seed, on the subject of flood protection systems. Ray's well-attended lecture included insightful discussion of levee design, construction, failure mechanisms, and challenges with funding and oversight that have affected the performance of flood protection systems here in the US. 
After many years of chronic under-investment, it is encouraging to see bipartisan support for the need to move forward with construction of next-generation infrastructure systems. Berkeley faculty, students, and alumni are at the forefront of efforts to renew urban water infrastructure, modernize and expand overburdened transportation systems, and strengthen buildings, bridges, dams, and other critical infrastructure components to withstand natural and manmade hazards.
Berkeley engineers are also at the forefront of efforts to improve water supplies, public health, and infrastructure resilience in the developing world. It is fair to say that CEE has fully embraced all facets of Berkeley's mission to Educate Leaders, Create Knowledge, and Serve Society. 
Go Bears!
Robert Harley
Carl W. Johnson Professor and Chair