Academy of Distinguished Alumni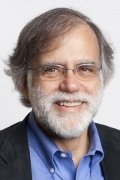 James M. Becker Ph.D., P.E.
Inducted to the Academy of Distinguished Alumni on
James M. Becker received his Ph.D. (1973) degree in Civil (Structural) Engineering from the University of California, Berkeley.  He also received B.S.C.E (1965) and M.S. (1966) degrees in Civil Engineering from Cornell University.  Since 2001, he has been Corporate Senior Vice President for Skanska USA Building.  In 1980, he joined The Beacon Companies, a vertically integrated real estate company, becoming President of their construction company in 1985. Beacon became a REIT in 1994 and sold their construction operation to Skanska where he became President of Beacon Skanska, Inc.  (1997-2001). From 1974-2004, he served on the faculty of both the Department of Civil and Environmental Engineering (CEE) and the Center for Real Estate at the Massachusetts Institute of Technology (MIT). 
Dr. Becker has had a distinguished career as a professor, practice innovator, and construction executive. After completing his Ph.D. at Berkeley, he joined the faculty at MIT where he focused his research on building performance, engineering optimization, and construction innovation.  In 1980, he transitioned from full-time faculty to lecturer at MIT when he joined The Beacon Companies.  As president of their construction company, he increased the firm's revenues by 300 percent and expanded its reach to a wide variety of clients throughout New England. At Skanska, he is now responsible for over-seeing the development of a new business line named Skanska Integrated Solutions. Additionally, he provides leadership for the firm's Virtual Design and Construction operations, oversees its Innovation Grant Program, and remains actively engaged with clients in the higher education market.
Construction projects led by Dr. Becker have received a number of prestigious awards, including three American General Contractors (AGC) Build America Awards for Rowes Wharf in Boston, MA, Sage Hall at Cornell University, Ithaca, NY, and Shriners Hospital in Boston, MA.  Other notable construction projects include, Park and Garage at Post Office Square, 75 State Street, and the New England Holocaust Memorial, all in Boston.
Throughout his career, Dr. Becker has been active in giving back to the profession.  He is a Past President of AGC of Massachusetts and Past Chair of The Engineering Center Educational Trust of the Boston Society of Civil Engineers.  He presently serves on the Berkeley CEE Department Advisory Council.  He is also Chair of the Cornell University CEE Advisory Committee, and he is a member of the Dean's Engineering College Council at Cornell.