Academy of Distinguished Alumni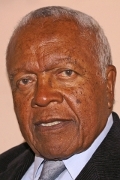 Jefferson M. Hilliard MSCE, P.E., Dist. M.ASCE
Inducted to the Academy of Distinguished Alumni on
Jefferson M. (Jeff) Hilliard received his B.S. (1963) degree in Civil Engineering and M.S. (1975) degree in Civil (Geotechnical) Engineering from the University of California, Berkeley. He has been a distinguished practitioner in civil engineering for 50 years. Prior to opening his sole proprietorship in 2010, he was Vice President and Principal at John T. Warren & Associates (from 1991 to 1997) and Engineering Manager at EBMUD (1985 to 1991). Prior to that, he was a Senior Project Engineer at Woodward Clyde Consultants (1971 to 1985) and before that Principal Engineer with the City of Oakland (1963 to 1971).
Over the course of his career, Mr. Hilliard has provided consulting services (engineering design, cost estimating, quality management, and construction management) on numerous transportation and geotechnical engineering projects. He has undertaken major projects involving San Francisco International Airport, San Pablo and Chabot Dams, Claremont Tunnel, Interstate Highway I-880, and Port of Oakland. He is nationally recognized as an expert in the design and evaluation of heavy-duty pavements. Representative pavement projects include runways and/or taxiways at airports in Oakland, San Francisco, Salt Lake City, San Jose, New York, Kansas, and Florida. He has also provided pavement consulting services at: U.S. Department of Defense installations (Moffatt Field, NAS North Island, NAC El Centro, Travis AFB, and Camp Pendleton); container and rail terminals in Oakland, San Diego, and St. Louis; and numerous industrial sites in California and other states.
Throughout his career, Mr. Hilliard has volunteered at local non-profit community organizations including Lincoln Child Center, United Way, Bay Area Urban League, and the Northern California Council of Black Professional Engineers (NCCBPE). Mr. Hilliard's awards and honors from the American Society of Civil Engineers (ASCE) include the H. J. Brunnier Award (San Francisco Section), Citizen Engineer (ASCE Zone IV), and Distinguished Member. He is also a recipient of the Community Service Award from the NCCBPE and the James Mann Service Award from Lincoln Child Center.
Mr. Hilliard was for many years involved with Berkeley's minority programs, including the early stages of the College of Engineering's Mathematics, Engineering, Science Achievement (MESA) program. In 1980, the ASCE San Francisco Section Minority Activities Committee (Mr. Hilliard was Chair of this committee) consulted with MESA as the Committee developed a Bay Area high school student trainee program to connect inner city school students with engineering firms through part-time employment. At EBMUD, he hired these high school students, starting with one student in 1986, growing to five each year. In addition, Mr. Hilliard has been a long-time friend and supporter of Berkeley CEE.