Academy of Distinguished Alumni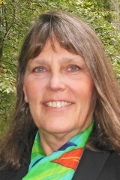 Brenda Myers Bohlke Ph.D.
Inducted to the Academy of Distinguished Alumni on
Brenda Myers Bohlke received her M.Eng. (1979) and Ph.D. (1983) degrees in Civil (Geological) Engineering from the University of California, Berkeley. She also received a B.S. (1973) degree in Geology from the University of Maryland and M.S. (1977) degree in Marine Geology and Geophysics from the University of Miami (FL). Since 2006, she has been a Senior Principal at Myers Bohlke Enterprise, LLC. Prior to that, she served for more than 20 years in senior engineering, program, and business management positions at Parsons Brinkerhoff.
Dr. Myers Bohlke is nationally recognized as a project manager and leader in infrastructure planning and design with a focus on transportation and underground facilities. Her particular areas of expertise are in tunneling and high speed rail. She has led or contributed to major tunneling projects in Washington D.C., Miami, Los Angeles, Saint Louis, Louisville, Honolulu, Indianapolis, Boston, Sydney (Australia), and Singapore. Her high speed rail experience includes projects in the Baltimore-Washington corridor, New York State, the Los Angeles to Bakersfield corridor, and the Tuscaloosa to Birmingham to Atlanta corridor. She has also made contributions to the California High Speed Rail Project, Washington State High Speed Rail Project, Florida High Speed Rail Project, and Pittsburgh Maglev People Mover. In recognition of her expertise and experience, she has served in leadership positions with the Underground Construction Association (UCA) and Underground Technology and Research Council of the Society of Mining, Metallurgy, and Exploration, as well as with the Transportation Research Board (TRB). She has previously served on the Board of Infrastructure and the Constructed Environment of the National Research Council (NRC), and she was Chair of the UCA Executive Committee.
Throughout her career, Dr. Myers Bohlke has remained connected to Berkeley CEE. She has lectured on a number of occasions to Berkeley classes on the topics of tunneling, underground construction, and geological engineering. In 2005, she was invited by the CEE Geoengineering faculty to be a speaker at the annual Geoengineering Distinguished Lecture Series. As UCA Chair, she was instrumental in awarding Berkeley CEE Professor Emeritus Tor Brekke with the Association's 2008 "Outstanding Educator of the Year Award." She also helped organize the 2009 CEE "Symposium in Memory of Tor Brekke (1934 - 2009)" and she was a keynote speaker at the symposium. Dr. Myers Bohlke has been a contributor to both the Tor L. Brekke Scholarship Fund and U.C. Berkeley Engineering Fund.