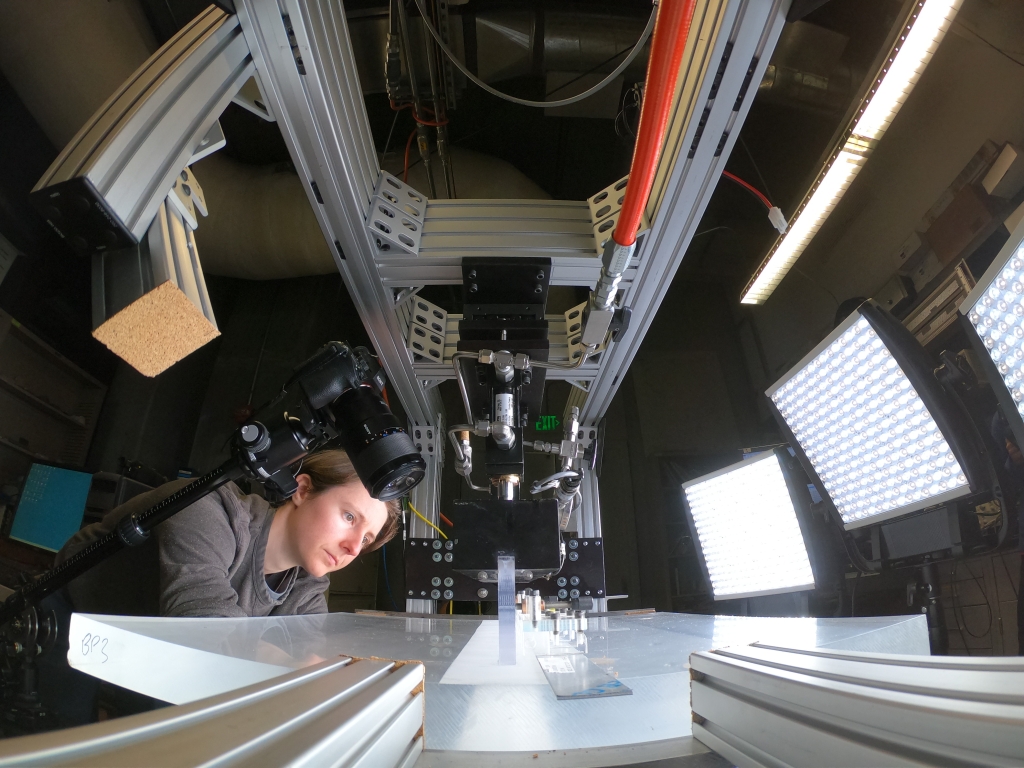 The Department of Civil and Environmental Engineering has fifty full-time faculty members and twenty-two staff dedicated to the education of more than 400 undergraduate students and 360 graduate students. The education in the department prepares students for leadership in the profession of civil and environmental engineering. Career opportunities are very strong because of the many pressing needs to improve and expand the infrastructure and protect the environment. Approximately one-quarter of our undergraduates pursue graduate education, one of the highest proportions in the College of Engineering.
The CEE laboratories for teaching and research are among the best in the nation, providing opportunities for hands-on experience for all students.
The San Francisco Bay Area offers incomparable opportunities
for students to experience ground-breaking local civil and environmental engineering projects and participate in professional activities.
Strategic Vision
The Department of Civil and Environmental Engineering (CEE) at UC Berkeley is a worldwide leader in developing engineering solutions to societal-scale challenges. The Department conducts cutting-edge research, in evolving and vital areas that address societal needs for well-designed and well-operated buildings, energy, transportation, and water systems. These critical systems must be reliable and resilient in the face of hazards such as earthquakes and flooding. Extensive efforts will be needed to adapt civil infrastructure to withstand adverse changes in weather and climate. Our research and teaching serve the needs of a growing and increasingly urban world population that requires sustainable improvements in standards of living.
CEE research establishes and advances the intellectual foundations of new fields of study. We develop theory and improve understanding, and provide tools and techniques for solving important new problems. Educational activities of the Department focus on developing future leaders in the engineering profession, in academia, and in the broader societal context. Through individual and collective efforts, the Department serves the needs of our College and University, and provides technical expertise and service to other public, private, and professional entities.
The Department is a place of intellectual vitality and diversity in which all students, faculty, and staff have the opportunity and the impetus to achieve their highest potential. Signs of this vitality and diversity are seen in innovative research conducted by students and faculty; creative, flexible, adaptable, and forward-looking curricula; outstanding classroom teaching; attentive academic mentoring; and a shared sense of a community that is inclusive and respectful of all members. We are proud of our contributions to the public mission of the University of California, as demonstrated for example by our role in providing access to higher education for students from low and middle-income families.
National Ranking
CEE is widely acknowledged to be a national and international leader. In its latest national rankings, US News and World Report ranked CEE's graduate program in civil engineering and environmental engineering in the top 2, and CEE's undergraduate program as #1.