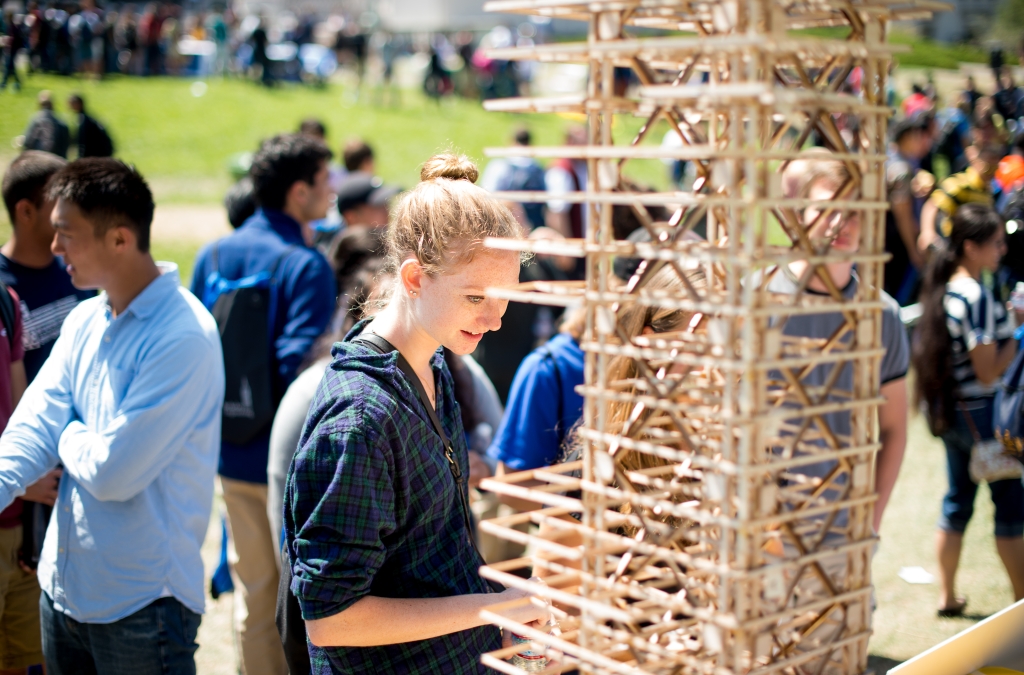 Student Organizations
Join one or more of the active student organizations in CEE and the College of Engineering. Learn to apply CEE knowledge outside of the classroom, get leadership and teamwork experience, meet students with similar interests, go on tours and field trips, and participate in community service projects.
CEE Organizations
CEE Competition Teams
COE Organizations
Research Opportunities Outside of Class
Hands-on research experience adds to the quality of the undergraduate program and introduces you to the importance of graduate study.
Study Abroad
Berkeley Study Abroad (BSA) allows you to explore oversees locations—while taking coursework.  See How to Study Abroad as a CEE student.