The Engineering and Project Management (E&PM) Program educates professionals to become leaders in managing projects and companies in Architecture-Engineering-Construction (AEC) and in other industries. E&PM graduates find a wide range of employment opportunities in private industry and in the public sector, for example in engineering consulting-, building-, transportation-, and industrial construction firms, as well as in public- and private owner organizations, both domestically as well as internationally.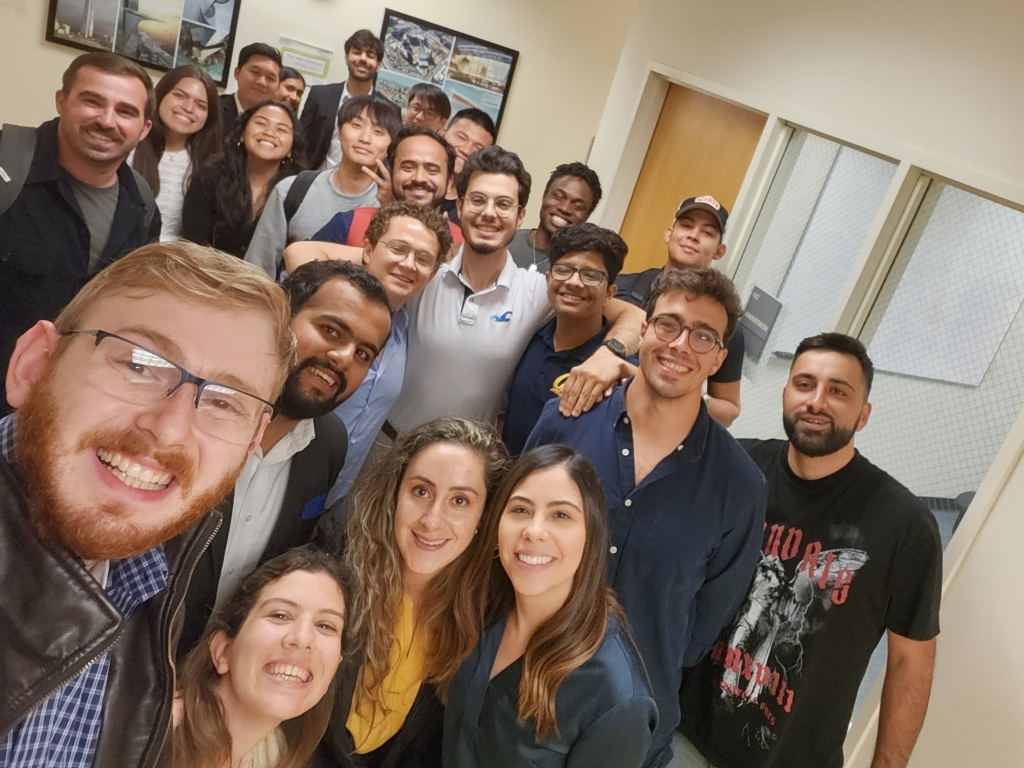 As infrastructure systems become more complex, tomorrow's industry leaders must add innovative management thinking to a solid foundation in design and construction. UC Berkeley's E&PM Program is uniquely specialized in teaching and researching such new management concepts as Lean Construction, Cost and Schedule Forensics, and Sustainability Engineering. Our teaching and research emphasizes new concepts, technologies, developments, and techniques applicable to both domestic and international project and corporate management. The Program emphasizes the interrelationships of all life-cycle components: planning, design, manufacturing, construction, operation, maintenance, and re-purposing/decommissioning.
As we are located in the San Francisco Bay Area—the center of major local, national, and international project management and construction activity—our Program is strongly interlinked with industry. Our class projects and research leverage the ability to go observe as well as study specific local and international projects. We draw on examples from commercial building-, industrial-, and heavy/civil construction throughout our curriculum. We also invite industry practitioners to present guest lectures describing industry challenges and solutions. In our industry speaker seminar (CE298 Seminar offered in Fall and Spring) we host presenters who work for owner organizations, general- or specialty contractors, start-ups and technology providers, industry associations, etc. 
E&PM graduate semester-long courses include two uniquely focused on Lean Construction (CE 268A Lean Construction Concepts and Methods, and CE 268B Lean Construction and Supply Chain Management) as well as courses on Sustainability (CE 268E Civil Systems and the Environment), Project Controls (CE 268H Advanced Project Planning and Control), and Law (CE 268D Law for Engineers). Our faculty also teach several undergraduate courses: CE166 Construction Engineering, CE167 Engineering Project Management, CE180 CEE Systems Design, and CE190 Special Topics in Heavy Civil Engineering. Many incoming students will likely already be familiar with the undergraduate course material esp. of CE166 and CE167.
Students can flexibly tailor their 9-months long MS program of study or PhD coursework to suit their individual interests by electing to conduct an independent study (by making arrangements with an individual faculty and registering for CE299) upper-division undergraduate and graduate courses in any engineering department or elsewhere such as in the School of Information, Architecture, City and Regional Planning, Business Administration, Public Policy, and Law. 
By judiciously choosing courses, students can meet MS Program requirements in E&PM while also pursuing an informal minor (e.g., in Structural Engineering, Mechanics of Materials), obtaining a Certificate in Engineering and Business for Sustainability or a Graduate Certificate in Applied Data Science, or earning a concurrent Master's degree offered by the school of Public Policy (MPP). See CEE Degrees.
The E&PM Program offers a large array of financial aid opportunities.