CEE GRADUATE ADMISSIONS VISIT DAY
SAVE THE DATE: FRIDAY MARCH 17TH 
Accepted students will have the ability to visit the UC Berkeley campus. The University Graduate Division Diversity Office also hosts Visit Events on March 18-19th.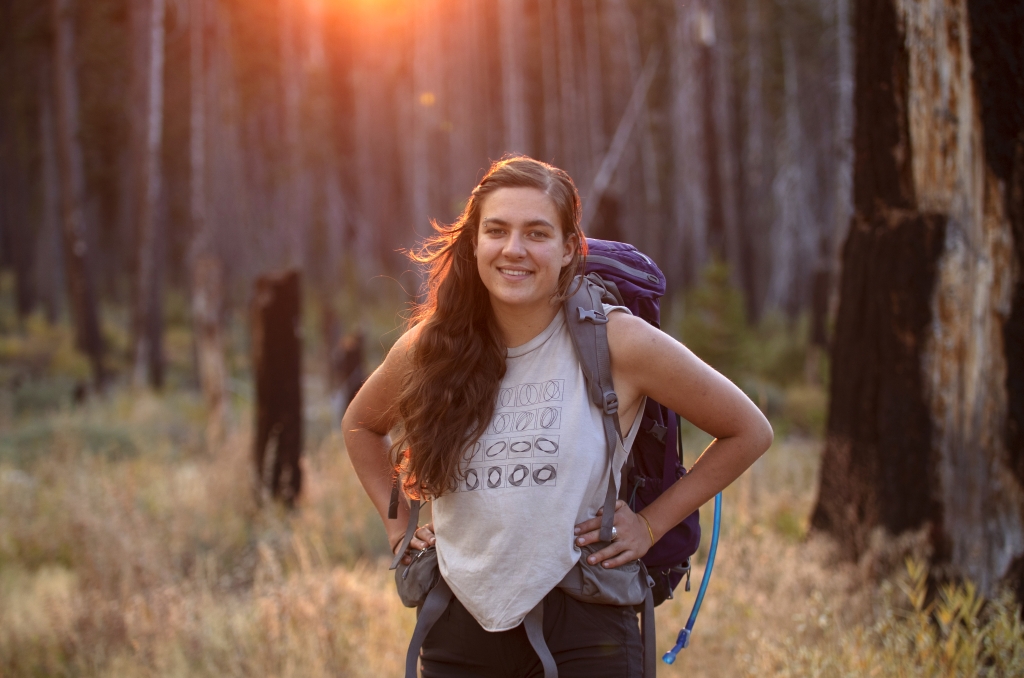 COVID-19 Resources:
CEE at Berkeley is a place of intellectual vitality. This vitality is evident in its creative and forward-looking curricula and classroom teaching, its attentive academic mentoring, and the innovative research conducted by students and faculty.
CEE focuses on developing future leaders for the engineering profession, for academia, and for applying engineering methods in the broader societal context. CEE conducts cutting-edge research, defining what constitutes the evolving domain of Civil and Environmental Engineering. This research develops theory and understanding as well as tools and techniques for professional practice and for solving societal problems. CEE exhibits great service, both through the actions of its members and collectively, contributing expertise where needed.
CEE is widely acknowledged to be a national and international leader. US News and World Report has ranked CEE's civil engineering graduate program and its environmental engineering graduate program No. 1 for 2022.
At CEE, you are admitted to one of the 7 Programs:
Application deadlines and must-do's
NOTE: CEE department no longer requires, nor accepts, the GRE.
This section will be updated with specific dates once the deadlines for the particular admissions cycle have been established. 
CEE only accepts online applications. CEE does not accept applications for the spring semester.
The application becomes available in September.  The deadline for the 2024-25 academic year is December 11, 2023 at 20:59pm PST. (Note: transcripts and letters of recommendation for the MS and PhD programs will be accepted for 2 weeks after the application deadline; however, we cannot promise that late documents will be included in the review of the application.​​)
The joint CEE and Public Policy (MPP) concurrent degree program has an application deadline on December 4, 2023. 
The School of Public Policy and the Architecture Departments do not require the general GRE exam for their joint program applications. Public Policy is requesting the GRE, but they are not required.
Application fee waivers are available.  For more information on eligibility requirements, see the Graduate Admission's website on Requesting an Application Fee Waiver.
All applicants must meet UC Berkeley Graduate Division Admission Requirements as well as CEE Minimum Admission Requirements (listed below).
Each of the 7 CEE Programs has unique prerequisites; go to each Program's Graduate Requirements for full information.
Programs may consider applicants for an additional academic master's or professional master's degree only if the additional degree is in a distinctly different field (for example, outside of Engineering).
Read the CEE application instructions completely.
CEE minimum admission requirements
A bachelor's degree from an accredited institution or recognized equivalent.
Sufficient undergraduate education for graduate work in your chosen field.
A satisfactory scholastic average, with a minimum grade-point average (GPA) of 3.0 (B) for application consideration.
CEE department no longer requires, nor accepts, the GRE. 
International applicants: A minimum score of 90/120 iBT (230 CBT, 570 PBT) on the Test of English as a Foreign Language (TOEFL), taken during the past 2 years, is required by the University to meet the English Language Proficiency requirement.
The Environmental Engineering Program and the Transportation Engineering program require prerequisite courses and/or additional admission requirements. See Graduate Requirements under Environmental Engineering and Transportation Engineering for full information.
Admissions for California State University applicants to MS program
We encourage applications from graduates of California State Universities, especially first-generation and low-income students, women, and underrepresented minorities.  
The MS degree program application fee will be waived for CSU applicants.*
For information about the MS degree, affordability, and application & diversity resources, see Our Graduate Diversity Mission.
* CSU applicants need to pay the fee when they apply and will be reimbursed later.
Admissions for non-engineering majors
If you are a graduate in a non-engineering field, you are welcome to apply to CEE for admission into a program of study emphasizing one of many opportunities for combining a field of science which you have studied with a specific discipline in CEE. See Graduate Requirements for your selected Program to make sure that you have fulfilled the prerequisites required for admission into that Program.
International applicants
International Applicants in Admission Requirements. For those who have received, or are a candidate to receive, their undergraduate degree from an institution outside the US.
The Test of English as a Foreign Language is required of all applicants (including US citizens) who received their undergraduate degree at a university or college in a country where English is not the official language. Cases in which the applicant is EXEMPT from taking the exam:

Have a basic degree from a recognized institution in a country where the official language is English.
Have completed a basic or advanced degree at an institution, in the United States or abroad, where the language of instruction is English and the institution is accredited by one of the United States' regional accrediting* agencies.
Have completed at least one year of full-time academic course work with a grade B or better at a regionally accredited* institution within the United States.

For graduate admission, UC Berkeley requires a minimum TOEFL score of 570 on the paper-based test, 230 on the computer-based test (CBT), or 90/120 on the internet-based test (iBT). Your MOST RECENT score must meet this minimum. Applicants whose most recent score fails to meet the minimum will not be admitted because there are no exceptions to this minimum requirement.
See Evidence of English Language Proficiency (Graduate Division) for more information on TOEFL.
IELTS scores can be input into the online application, but an official paper score report must be sent to the department as well.  Send to: Graduate Admissions, Civil and Environmental Engineering, 750 Davis Hall, Berkeley, CA 94720-1710.
Admission to PhD by continuing students
If you are a continuing student, your application for admission into the doctoral program must be filed in the Academic Affairs Office by the end of the second week of classes in the semester you plan to complete your master's degree.
Transfer to the doctoral program from the master's program is not automatic. If you are a master's level student planning to continue for the doctorate, it is essential that you have a superior grade point average (3.5 and above) in the basic courses. However, a grade point average exceeding 3.5 does not automatically ensure admission. Decisions are based on an overall evaluation of the academic record and on faculty support.
Professional Degree Supplemental Tuition
Starting with the 2017-18 academic year, the Civil and Environmental Engineering Department is instituting Professional Degree Supplemental Tuition as part of the MS degree. On a per semester basis, this will add approximately $3548 for California residents and $6915 for non-residents to the cost of attending.

The revenues from this program will be used for targeted financial aid, to expand our MS curricular offerings, to increase the level of instructional service in MS courses through investment in teaching assistants (Graduate Student Instructors, or GSIs), to provide career planning, networking and other professional services, and to invest in space and facilities improvements.
Questions