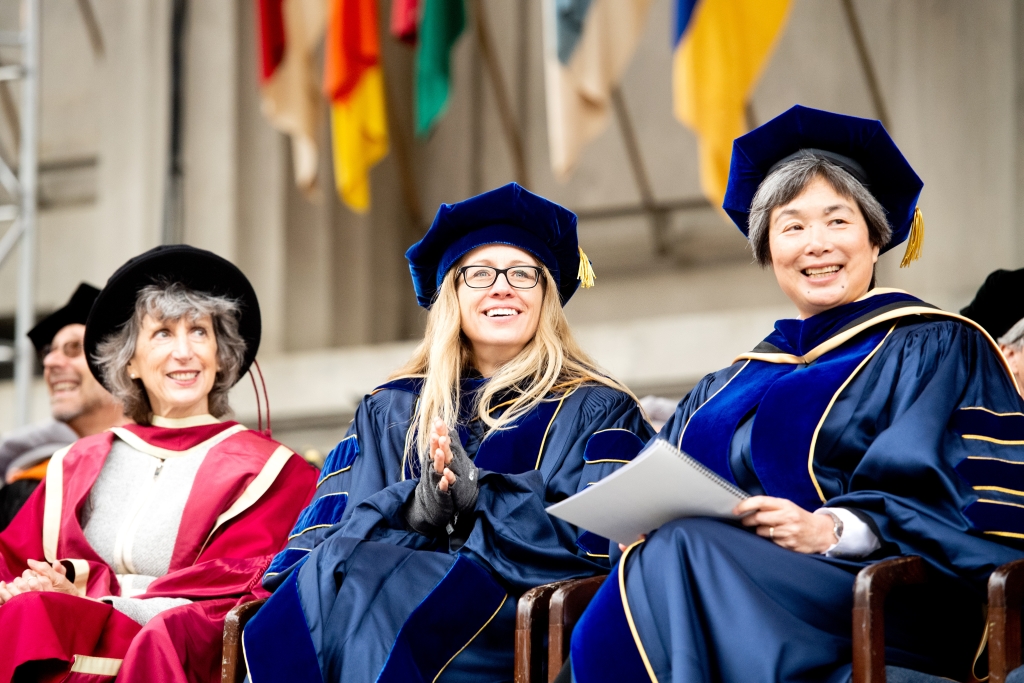 Master of Science and Doctor of Philosophy in CEE
These degrees emphasize the application of the natural sciences to the analysis and solution of engineering problems. Advanced courses in mathematics, chemistry, physics, and the life sciences are normally included in a program that incorporates the engineering systems approach for analysis of problems.
Note: each CEE Program has unique prerequisites. Complete information can be found under Graduate Requirements within the specific Program.

Environmental Engineering and Transportation Engineering require passing additional prerequisite courses.  See:
Students must have a BS degree in an accredited engineering curriculum or satisfy the equivalent of a BS degree in engineering as determined by the department. The Master of Science program is usually completed in 2 semesters. It consists of a minimum of 24 units of course work with a comprehensive examination or report. A thesis plan for the Master of Science degree is also possible.
Doctor of Philosophy in Civil and Environmental Engineering
Students are admitted to the PhD program following attainment of a Master of Science degree in civil and environmental engineering or in a related field. Doctoral studies consist of courses selected for the individual in consultation with a faculty guidance committee, successful completion of a preliminary and a qualifying examination, and an independent research culminating in a thesis. Each doctoral student must satisfy, through course work, a major within the department. In addition, 2 minor areas of course work appropriate for your area of research are required. It generally takes 4-5 years to complete a PhD after earning a Master's degree. See the requirements for the PhD in your chosen CEE Program under Graduate Requirements for that Program.
Master of Engineering
The professional MEng degree emphasizes solving technical, sociological, environmental, and economic problems involved in the design, construction, and operation of engineering structures, processes, and equipment.
Studies include courses in the engineering sciences necessary to the engineering interpretation of the latest scientific developments. Courses in design, operation, humanities, and economics provide bases for the analysis and solution of problems in professional engineering.
The MEng program offers both technical and business coursework that prepares students for managerial and leadership positions. The capstone projects offer students the opportunity to work in cooperative, interdisciplinary teams interacting with world-class faculty and industry mentors to come up with innovative solutions to real-world problems. 
Students must have a BS degree in an accredited engineering curricula or satisfy the equivalent of a BS degree in engineering as determined by the department.
The MEng is offered under 2 CEE Programs:
The MEng degree program is administered in conjunction with the Fung Institute for Engineering Leadership. See:
Concurrent Degrees
The concurrent degree program is a formal arrangement of 2 existing, but separate, master's degree programs, which result in the students earning 2 master's degrees. A student enrolled in a joint program is assessed prorated professional degree fees.
CEE offers these concurrent degree programs:
If you are admitted, and enrolled, into 1 program and then decide you would like to add the second program, you must add the second degree objective through an online application during your first semester.
Certificates
Designated Emphasis
Designated emphases available for CEE students include:
A designated emphasis is a specialization, such as a new method of inquiry or an important field of application, which is relevant to 2 or more existing doctoral degree programs. You are required to complete the academic work in the area of specialization and all the requirements of the doctoral program. You must be admitted to the designated emphasis before taking the Qualifying Examination.