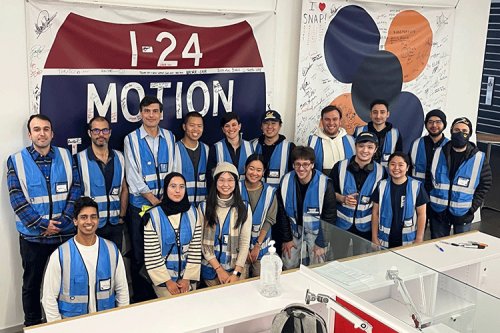 A graduate degree from UC Berkeley indicates a strong background and fundamental knowledge of civil and environmental engineering, assuring our graduates can successfully compete with the best in the profession. Time and time again, our graduates tell us their Berkeley degrees have opened doors to fulfilling careers in the engineering industry, research, academia, and government, applying engineering methods in a broader social context. 
CEE is widely acknowledged for conducting cutting-edge research and helping shape the evolving civil and environmental engineering domain. US News & World Report ranked CEE's Civil & Environmental Engineering graduate program #1, and its Environmental Engineering program #2 in the country for 2023. 
We welcome your interest in our department and hope to receive an application for admission. 
The Department of Civil & Environmental Engineering offers several Graduate degree programs.
Students have the option to apply for the MEng of Ph.D. program at the time of application.