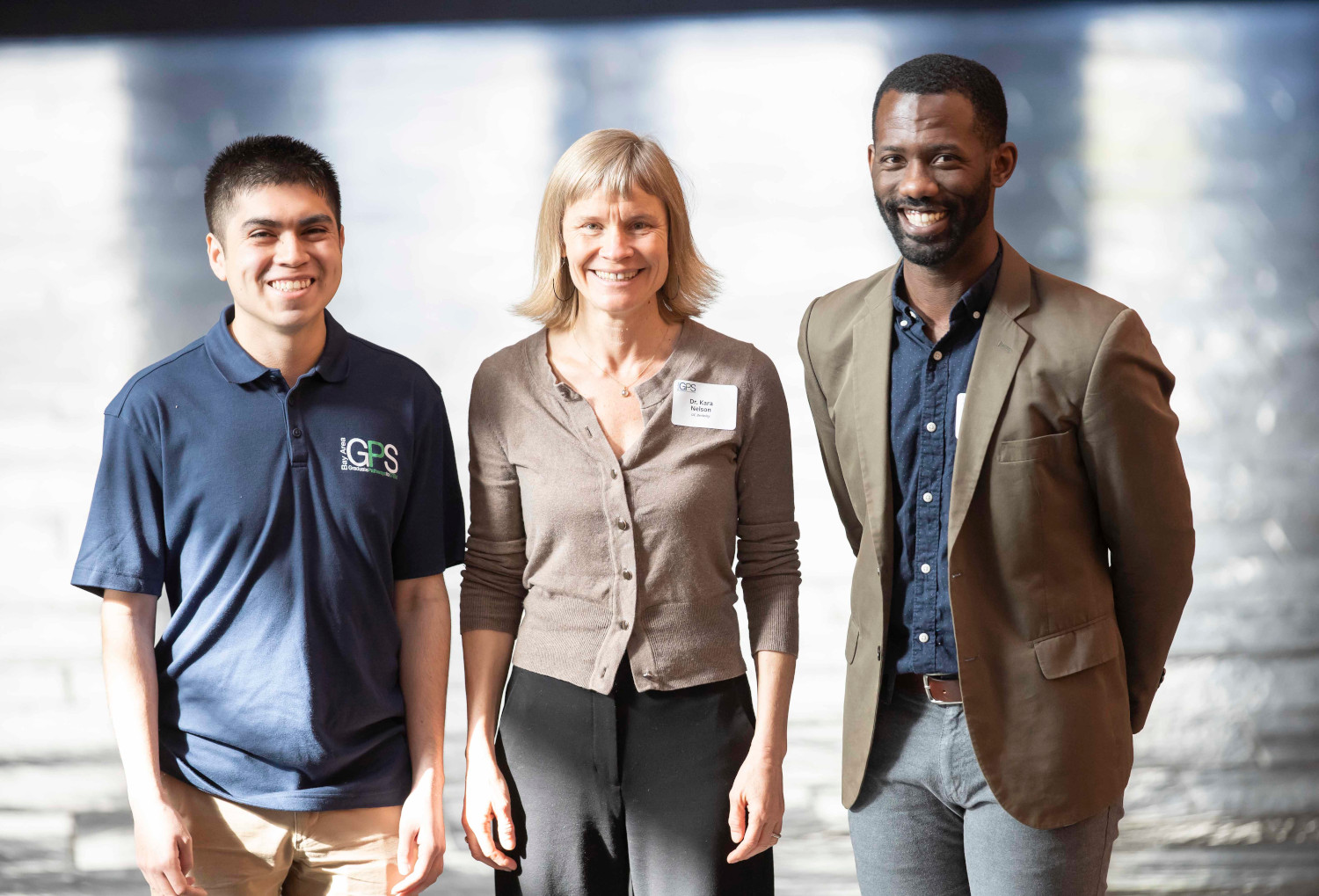 Our Graduate Diversity Mission
The best strategies and solutions come from collaboration among a rich community of perspectives. Serving our increasingly diverse society requires educating our engineering leaders to learn from and work with people of different backgrounds. Our priority is to cultivate an inclusive culture that values and leverages each viewpoint to fully unlock our individual and collective potential. 
CEE Graduate degrees:  Rigor + Resources
While CEE graduate degrees require your best, we will provide resources to help you realize, and build on, your strengths along the way, such as:
a diverse, inclusive community that has succeeded and is ready to help you succeed.
faculty committed to teaching. They will meet with you in weekly office hours, and go the extra mile to get you the help you need.
enabling you to develop your specialty. We offer 7 sub-disciplines so that you can tailor your degree to suit your interests.
affinity groups. This year's groups are:

Back to school after time away/new specialization
Balancing work, school, and/or family
Finding and building an inclusive community in engineering

resourceful and concerned graduate advisers.
student associations
Top-Ranked Program in the Country
Our graduate programs are consistently ranked number one among all the civil and environmental engineering programs in the US.
Commitment to Equity and Inclusion
Every member of the UC Berkeley community has a role in sustaining a safe, caring and humane environment in which our values can thrive. See Principles of Community to learn more.
We strongly encourage applications from graduates of California State Universities─especially first-generation and low-income students, women and underrepresented minorities.
Affordability is our priority
Financial aid is available in the form of grants and fellowships.
Your application for admission automatically places you in consideration for financial aid—no additional action is needed.
APPLICATION FEE WAIVED FOR CALIFORNIA STATE SCHOOL APPLICANTS!
CSU applicants pay the fee when they apply and are reimbursed later
Increase Career & Salary Prospects in only 9 months
The vast majority of our graduates have job offers by graduation.
Graduates earn a 20% higher salary at their first job.
Within 2 years of graduation, you have made up your investment in your degree.
---
Attending Berkeley's CE graduate program led to irreplaceable professional development and lifelong connections. Valuable lessons will be learned in your desired area of focus by renowned professors and new peers. The opportunities after graduation are limitless too; for example, I accepted my career position 6 months before graduating.
The MS program at Berkeley was challenging and required hours of dedication, but no regrets. Learning from the world's brightest minds and working daily with the most talented and diverse classmates molded me into the engineer I am today. It equipped me to face complex engineering problems and allowed me to give back to Cal Poly (that made all of this possible).
Berkeley will improve your chances of joining top civil and environmental engineering firms because many Berkeley alumni work in these firms and look favorably on Cal grads.
---
APPLICATION AND ADMISSION
Consult each Program's unique prerequisites and requirements
Need either a B.S. degree in an accredited engineering curriculum or satisfy the equivalent of a B.S. degree in engineering as determined by the CEE Department.
QUESTIONS / CONTACT
Questions about financial aid and the financial aid timeline? Contact Professor Tina Chow, Vice Chair for Graduate Studies, tinakc@berkeley.edu, (510) 643-4405.
Questions about diversity resources? Contact Professor Joan Walker, Diversity, Equity and Inclusion Officer, joanwalker@berkeley.edu, (510) 642-6897.
Read CEE Admissions, Application Instructions, and FAQ. If the answer to your question is not there, contact the CEE Academic Affairs Office at aao@ce.berkeley.edu, (510) 643-6640.