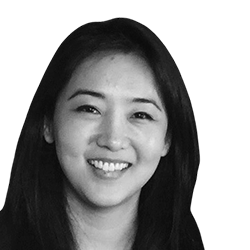 Seulkee Lee, Genentech / Roche – Global Lead, Schedule & Progress Management
PhD Engineering and Project Management, 2007. 
"One of the best things I learned during my time pursuing a degree in the EPM program at UC Berkeley is tenacity toward excellence and never stopping growing personally and professionally. Being surrounded with high-standard and passionate, but also kind and approachable professors and students provided inspiration and motivation for my continuous growth. Building connections and friendships with diverse people – diverse cultures, backgrounds, talents, knowledge, etc. – also turned out to be a great asset to me. 
After my PhD, I started my career as a claims analyst and gradually moved onto the project management / project controls area which I was more passionate about. I joined Genentech / Roche, a biotech company in the San Francisco Bay Area in 2015 as a Senior Project Controls Manager working on drug manufacturing facilities projects. In 2018, I became global lead in planning and scheduling supporting all global manufacturing projects in Roche's network. I develop and train internal project teams on scheduling processes and best practices. One of the topics I have been focusing on is implementing the Last Planner System / Lean Construction on our engineering & construction projects, regarding which I have been proud to be an alumnus of the UC Berkeley EPM program where Lean Construction was born."
---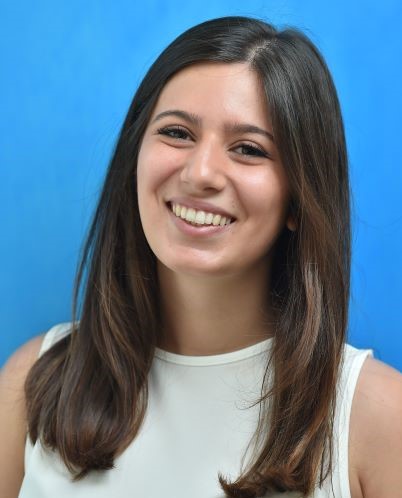 Rebecca Samarelli, Turner Construction Company – Project Engineer
MS Engineering and Project Management, Class of 2018
"During my time at UC Berkeley, I had the opportunity to deepen my knowledge in Project Management and specialize in a variety of subjects that I am passionate about, such as Lean Construction and Advanced Project Controls and Delivery. The diverse environment and the renowned professors in the EPM program allowed me to build a network that in time turned into invaluable professional connections and friendships. At the end of my Master's in 2018, I was ready to put into action the unique tools and lessons that I learned.
After my graduation, I started working in the San Francisco Bay Area as a Field Engineer for Turner Construction, one of the largest Construction Management companies in the US, where I was part of a major hotel renovation in downtown San Francisco. Since then, I have had the opportunity to be part of multiple Aerospace, Healthcare, and office renovation projects as an Project Engineer, with responsibilities ranging from day-to-day field and subcontractor supervision, budget management, preconstruction, and client relations."
---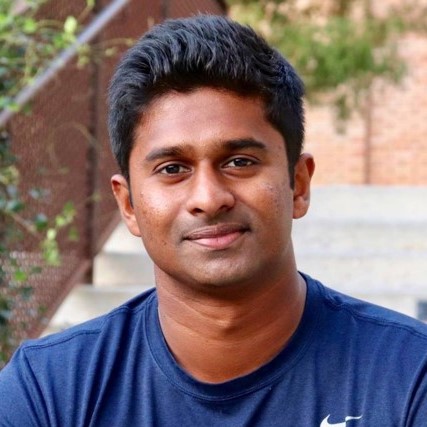 Eshan Jayamanne, PE, Strategic Project Solutions (SPS) – Lead Project Productivity Engineer
MS Engineering and Project Management, Class of 2017
"The EPM program at UC Berkeley provided me with the opportunity to further investigate current practices in the Engineering and Construction industry (planning, legal, and environmental), and helped me identify tools to innovate. I've used these methods (Lean techniques, Mediation, etc.) to transform my career from standard roles such as Project Engineer, Project Manager, or Superintendent to a role that is focused on improving operational performance (field as well as organizational).
To that effect I joined Webcor as their first Performance Excellence Engineer and guided them in many successful projects. One of the most notable is the Transbay Block 8 Project in San Francisco. The project was recognized for being delivered with the fastest high-rise schedule in the west coast (3.5 feet per day) and was awarded the ENR State and National 'Best of the Best Project' for 2018.
In 2019 I joined SPS, a private company that implements Project Production Management (PPM) in energy, infrastructure, and telecom projects, to engage in applying my skills in mega-projects. PPM uses Operation Science as the technical framework to enable predicable project outcomes. Currently I am supporting Chevron on one of the largest projects in the world, the $46-billion Future Growth Project in Kazakhstan."
---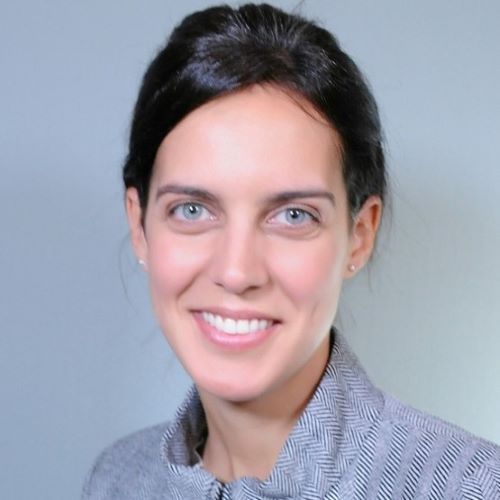 Karolina Athanasopoulou, Exponent – Manager, Construction Consulting
MS Engineering and Project Management, Class of 2017
"Pursuing a degree at UC Berkeley was an invaluable experience which broadened my horizons and expanded my career goals. The exposure to such a high caliber of professors and students has helped me in so many ways, personally and professionally. My exposure to Lean Construction has truly shaped the way I think, approach and solve problems. The Engineering & Project Management Program focuses on real-world projects and takes a holistic approach in the education across its courses. I apply daily the knowledge acquired through my education, it helps me ask the right questions and solve the right problems.
Before my degree at Berkeley, I had worked 8 years as a structural and project controls engineer. Since graduation, I've been working at Exponent, a multi-disciplinary engineering and scientific consulting firm. I joined the Construction Consulting group and focused in project and program management for power utilities. I'm currently leading one of our largest programs with more than 60 projects and a team of 10 project managers. The total portfolio value is larger than $200 million. It has been a very rewarding step for my career where I can apply my knowledge and make an impact."
---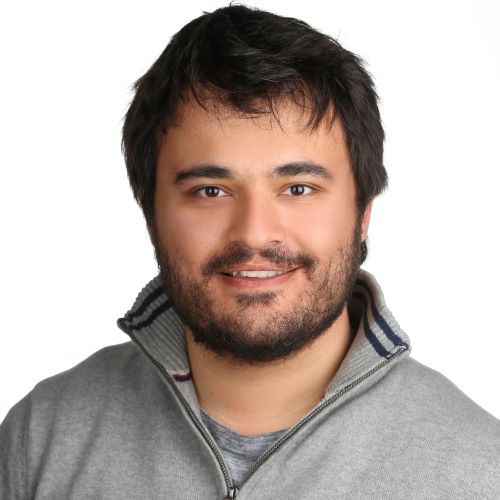 Ozan Ozkan, Bayer US LLC – Project/Construction Manager
MS Engineering and Project Management, Class of 2015
"I have been determined to pursue a career in project management since my freshmen year. UC Berkeley was on top my list due to its exceptional offering how objectives of a Lean Production can be extended in Construction and Project Management. I was fortunate to learn specific techniques of lean and how to implement them in a project delivery environment. Lean thinking has been applied with much success in many industries. Companies value professionals who can truly contribute and empower continuous growth."
"Since graduation, I've been working at Bayer. I started my career as Project Controller to support Bayer Material Science Operations in Houston TX. Early 2016, I relocated to Berkeley, CA to support Healthcare Projects focusing on manufacturing of Factor VIII hemophilia A treatments. Fall 2017, I transferred to Project Execution Department of Bayer, where I, as a result, executed projects in the areas of manufacturing, laboratory, and Infrastructure. Spring 2019, I accepted the Construction Manager Role for Bayer's $150 million bio-manufacturing facility based on single-use disposable technology. The 40,000 square feet facility is currently under construction and expected to open for clinical production in late 2021. This facility will streamline the production and bring new medicines to patients faster. The San Francisco Bay Area is the birthplace of biotechnology and a global epicenter of drug development innovation. It's great to be part of the future!"
---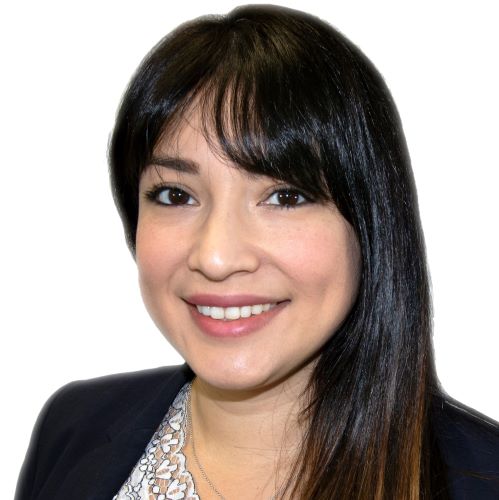 Robin Torres-Hendrich, Jacobs – Head of Business Solutions – Strategic Consulting (Europe, Middle East and Africa)
MS Engineering and Project Management, Class of 2012
Jacobs is a public company with over 50,000 employees, and a global engineering and solutions provider working with both public and private companies.
"I sit on the Strategic Consulting leadership team, heading up the Business Solutions arm of the group, which includes Lean. I am also leading the group's transformation program, using much of what I learned at UC Berkeley even now to systematically make things better for our people, our clients, and wider society. I love my job because of the impact I get to have at every one of those levels.
With Jacobs, I grew from the ground up an entirely new management consultancy service line, doubling the size of the team year on year for six consecutive years. I was a finalist for the Management Consultancy Awards – Young Consultant of the Year, 2019 and also a recipient of the Jacobs Beyond Zero Excellence Award 2020, celebrating excellence in health and well-being. Maintaining high performance while also remaining committed to positive mental health and well-being is a passion of mine. Figuring out how to not compromise on either for both myself and my team is what I consider to be my biggest career accomplishment.
Despite the Lean focus of my career since graduating eight years ago, I still like to tell people that I got an accidental Lean education at UC Berkeley. I took a course on the topic simply because I heard that it was well-regarded -- and it was the best thing I ever did for my career. Even not long after graduating, being an EPM alumnus continued to pay dividends. I was initially connected with the person who hired me at Jacobs by a UC Berkeley Professor who passed on my CV. I didn't otherwise have a single connection in London, where I now work, and that was a lifeline having moved halfway across the world due to personal circumstances. The global outlook of the EPM program in an industry that can feel exceedingly local at times inspired me when I was there and continues to be extremely valuable to me considering the global network we've kept up following graduation. I work with two fellow alumni here in London and maintain EPM connections and friendships around the world."
---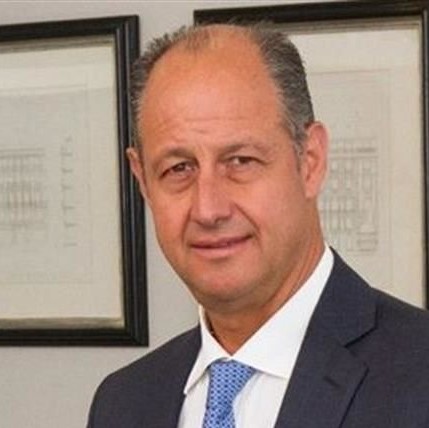 "Pursuing an education at UC Berkeley was one of the most important and correct decisions I have made in my life. The experience granted me the possibility of looking at the world and its opportunities from a global perspective. Learning world trends enabled me to 'open my mind' and search for more efficient and better ways to get things done in the new world economy. At Berkeley, knowledge interchange between multi-cultural student peers and professors gave me a whole new meaning to my personal learning process. Briefly: Berkeley education: don't leave home without it!"
Hipolito Gerard earned his Berkeley Master in Engineering degree in 1991 and is the founder and Chairman of the Board of the GIA Group, one of the largest design-build construction companies in Mexico.
---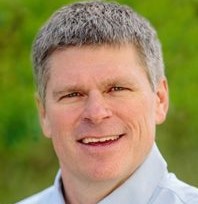 "My education through the Berkeley Engineering & Project Management Program has been invaluable to my career—the local and international networking, the real-world, project-oriented class assignments, and the outstanding instruction set my career path on the highest possible trajectory! Go Cal!"
John Bliss is Vice President of SCI Consulting Group, a public finance and urban economic consulting firm for public, non-profit and private sector. At SCI, Mr. Bliss has led political efforts to establish revenue mechanisms for various types of infrastructure financing throughout California.
Updated 05/02/2020