Maya Carrasquillo
Research Interests
Urban water infrastructure, Green stormwater infrastructure, Food-energy-water nexus, Infrastructure justice, Decision-making and policy, Community science and engagement

Office Hours
Drop-In Hours (Fall 2023): Wednesdays 1-2pm PST, Davis Hall 665
'Coffee Chats with Dr. C' offered on Fridays, 10 am to 12 pm PST, sign up here.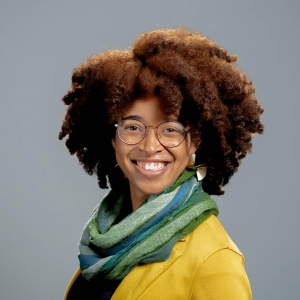 Maya Carrasquillo is an Assistant Professor of Civil and Environmental Engineering and the PI of the Liberatory Infrastructures Lab (LiL) at UC Berkeley. The mission of LiL is to develop systems of critical infrastructure that support liberation and restorative justice for all. She is also the Faculty Director of the (CEE)² Community-Engaged Education program at UC Berkeley. Carrasquillo's research focuses on sustainable and equitable urban water infrastructure, food-energy-water systems (FEWs), community engagement and community science in decision-making, and environmental and infrastructural justice. She is a certified Envision Sustainability Professional (ENV SP) and a College of Engineering Huelskamp Faculty Fellow. Carrasquillo is a recipient of the prestigious Georgia Tech Alumni 40 Under 40 award for the Class of 2022.
Education
Ph.D., Environmental Engineering, University of South Florida, 2020
B.S.,  Environmental Engineering, Georgia Institute of Technology, 2015
Carrasquillo's research focuses on understanding current engineering processes (particularly in the design, implementation, and O&M project phases) to develop more just decision-making practices for stormwater management and green infrastructure in coastal Black and Brown communities. More broadly, her current research explores ways to incorporate justice into critical infrastructure design and practice across the food, energy, water, and technology nexus, particularly for communities on the margins who are most often underserved and under-resourced. 
Spotlights
No mentions in Spotlights