Yoram N. Rubin
Current:
Jiancong Chen, PhD Student
Tianjiao Pu, PhD Student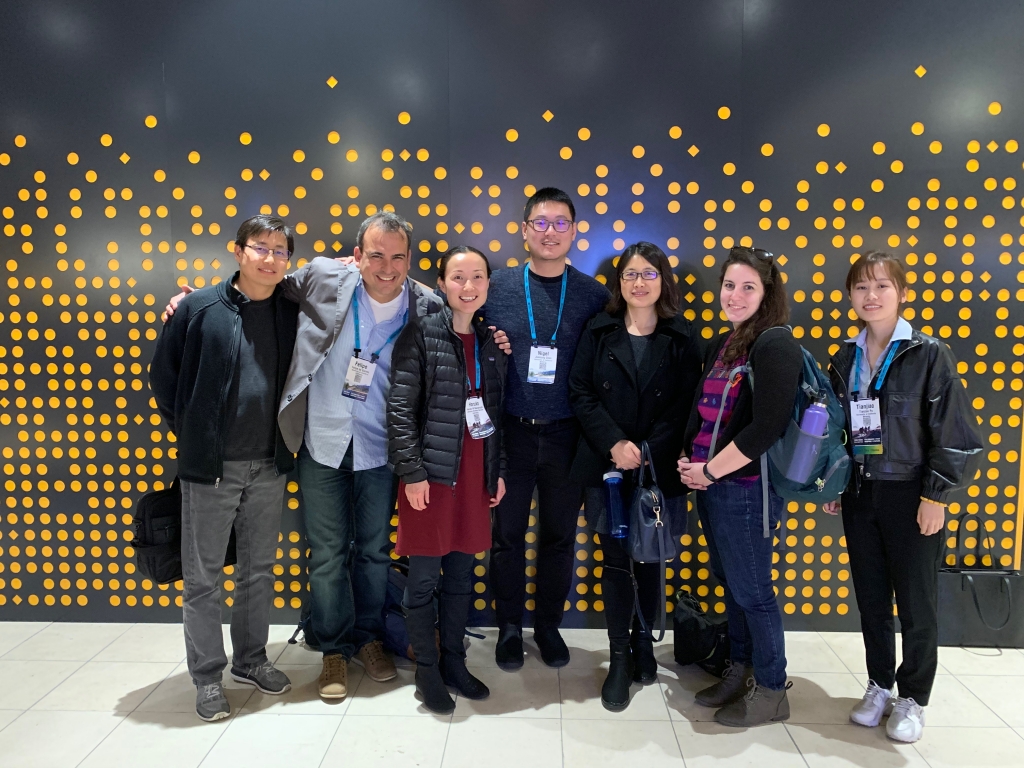 Picture above: Current and former students' reunion at AGU San Francisco 2019. Left to right: Jason Hou, Felipe Barros, Haruko Murakami, Nigel Chen, Xingyuan Chen, Heather Savoy, Tianjiao Pu. 
Recent Graduates:
Group Picture Taken at AGU December 2015 (Left to right, standing: Zhangshuan Hou, Pacual Benito; Left to right, sitting: Haruko Wainwright, Felipe de Barros, Yoram Rubin, Gretchen Miller, Xingyuan Chen)
Bradley Harken, 2018
Ching-Fu Chang, 2018
Karina Cucchi, December 2017
Heather Savoy, May 2017
Michelle Newcomer, 2016
Matthew Over, PhD, December 2013.
Haruko Murakami, thesis submitted, reviewed and accepted, May 2010
Xingyuan Chen, thesis submitted, reviewed and accepted, May 2009
Gretchen Miller, thesis submitted, reviewed and accepted, May 2009
Felipe Barros, thesis submitted, reviewed and accepted, May 2009