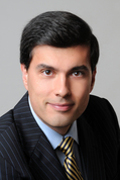 UC researchers to compete with SF in national Smart City Challenge, a USDOT competition that could bring $40 million to San Francisco.

Watch 2 video presentations by Professor Alex Bayen and Adjunct Professor Susan Shaheen.
San Francisco and the other cities competing for the Smart City Challenge grant will present their final visions to U.S. Transportation Secretary Anthony Foxx in early June, providing a detailed roadmap on how they will integrate innovative technologies to create a prototype for the future of urban transportation.
See UC Berkeley, city of San Francisco team up to tackle transit challenges (Berkeley News, 5/4/16)
See Transportation experts pitch San Francisco as nation's first 'smart transit' city (Berkeley News, 5/19/16)