We are excited to announce that Jasmine Sanchez has won the CEE Design Contest and will receive $1000 for her two winning submissions! These designs will be used alongside official campus branding to support the visual identity of our department's academic programs. Congratulations to Jasmine for her achievement, and we are grateful for the many creative design submissions we received during the contest. Jasmine's designs truly showcase the CEE department's dedication to pushing the boundaries of innovation, fostering growth, and promoting sustainable solutions. 
Jasmine is a sophomore undergraduate student at UC Davis, double-majoring in Political Science and Psychology, and a recent transfer student to Cal. Her future plans include attending law school and working in either immigration or Big Law. You can learn more about her design process and the symbolism behind her designs below. 
Can you share a little more about your design process for your submissions?
"I have always had an interest in graphic design, and I felt like the CEE Design Contest was the perfect way to finally apply my creative side. For my designs, I started doing some quick research on the CEE department and some characteristic styles of other UC Berkeley designs and began hand-sketching my early ideas. I then used Figma and Adobe Illustrator to put together the final concepts. I ended up using a bridge in Berkeley's Blue and Gold, the City of Berkeley's silhouette, and various staples of Civil and Environmental Engineering (such as the hard hats, wind farms, and construction cranes). I had a lot of fun while creating these."
Designs:
Please describe the symbolism behind your respective designs and how you think each design broadly represents the department.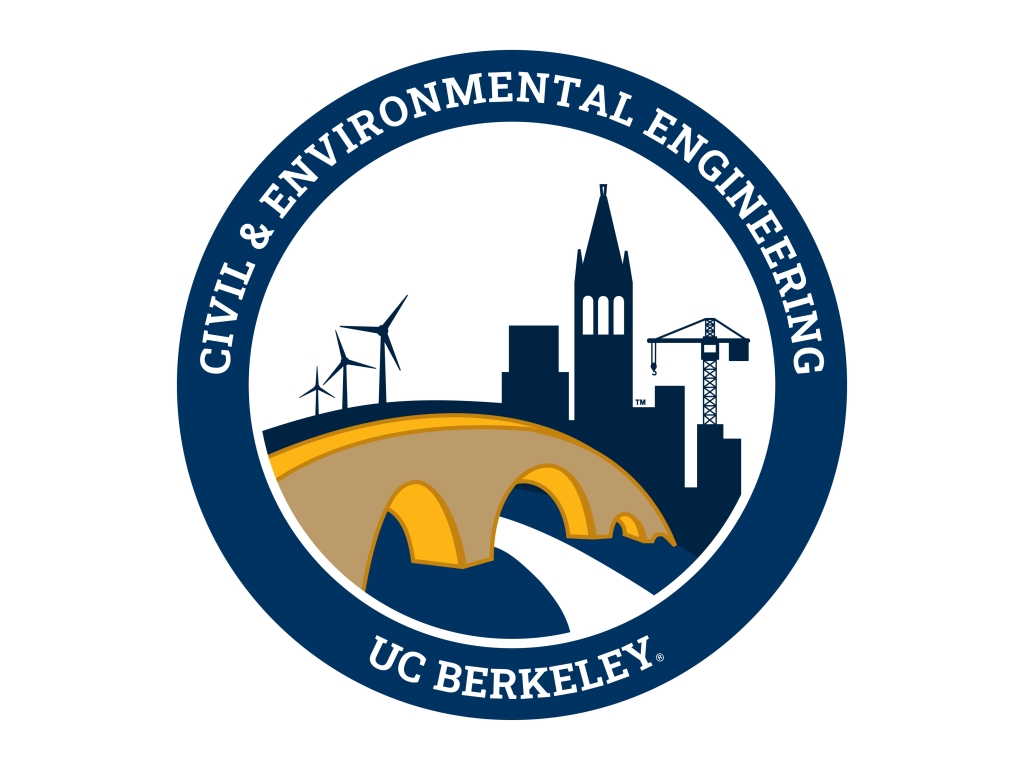 In the forefront, my design shows a bridge in Berkeley's famous Gold colors which subtly resembles an ancient Roman aqueduct – a symbol for innovation and growth and one of the world's earliest displays of Civil and Environmental Engineering. In the background, it exhibits a silhouette of the City of Berkeley, which among other buildings, includes the university's Campanile, a tower crane as a symbol of growth and innovation, and wind turbines as a symbol of the department's promise to find sustainable and environmentally-friendly solutions.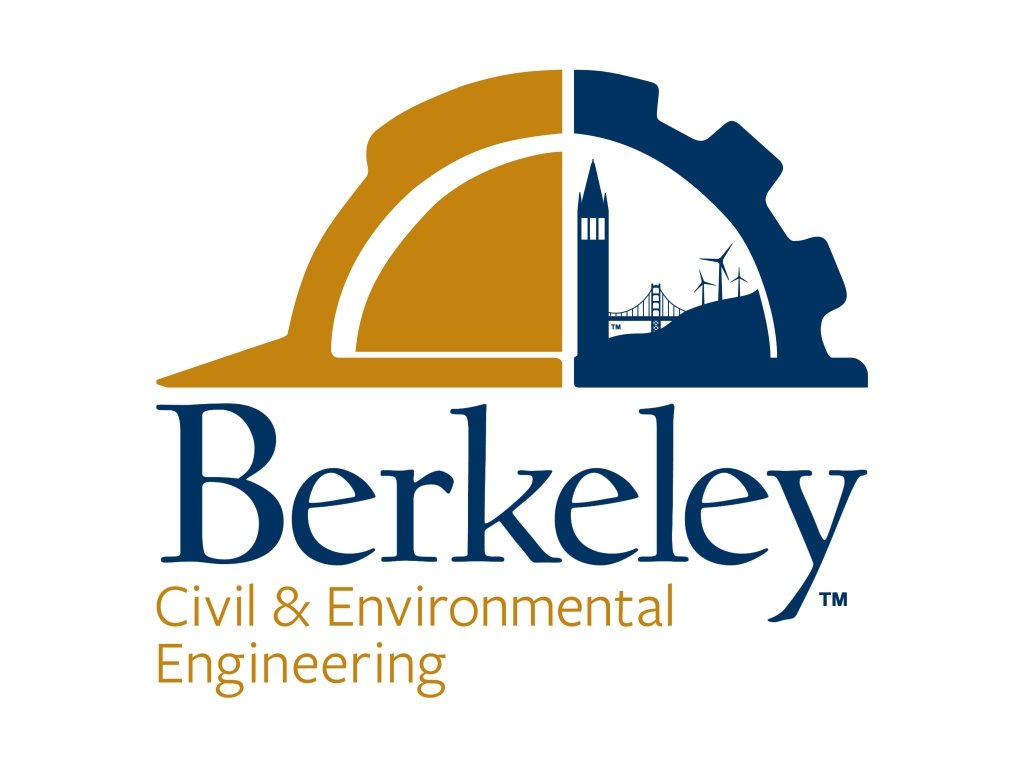 As its main element, my design presents a hard hat – a symbol of construction, strength, and resilience – and a staple of Civil Engineering. Comprising the hard hat on the right side is the silhouette of Berkeley's most distinguished building, The Campanile, as well as that of a bridge and a wind farm, which are a symbol of the department's efforts to improve and expand California's and the world's infrastructure, while also committing to protect the environment.