Roger Bales
Research Interests
Water resource management, Climate change, Policy implementation, Hydrology

Office
648 Sutardja Dai Hall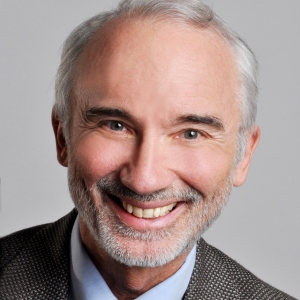 Roger Bales is an Adjunct Professor of Civil and Environmental Engineering at UC Berkeley and a Distinguished Professor of Engineering at UC Merced. Bales' research focus contributes to California's efforts to raise awareness and policy implementation dealing with the state's water supplies, critical ecosystems, and economy directly correlated to the impacts of climate change. He has published research in over 160 papers in peer-reviewed journals and works with leaders in state agencies, elected officials, federal land managers, water leaders, non-governmental organizations, and other integral decision-makers to develop climate solutions for California. Bales is also a fellow of several professional organizations, including the American Geophysical Union, the American Meteorological Society, and the American Association for the Advancement of Science.
Education
Ph.D. 1985 Environmental Engineering Science, California Institute of Technology
M.S. 1984 Social Science, California Institute of Technology
M.S. 1975 Civil Engineering, University of California, Berkeley
B.S. 1974 Civil Engineering, Purdue University
Bales research focuses on developing ecosystem climate solutions and sustaining water resources. He has been active in water-and climate-related research for over 40 years and is also a researcher at the Center for Information Technology Research in the Interest of Society (CITRIS). Bales has published well-cited papers in multiple disciplines, including hydrology, glaciology, paleoclimate, atmospheric chemistry, geochemistry, and environmental engineering. Here are a few of the research projects Bales is currently working on below: 

Center for Ecosystem Climate Solutions - A multi-campus initiative that is developing the science-based data and tools California needs to more effectively manage its natural lands for health and resilience in a changing climate. 

Solar Aqueduct Initiative - Saving land and water while generating renewable energy at scale. Putting a lid on evaporation by covering miles of open canals with solar canopies in California and beyond.

American River Hydrologic Observatory - Synthesis and modeling work currently active, with field instrumentation transition to operations in progress. 
See documentaries: Beyond the Brink, on water security & California's Watershed.
Spotlights
No mentions in Spotlights
Student Updates
No mentions in Student Updates