Michael Cassidy
Vice Chair for Undergraduate Studies
Robert Horonjeff Professor
Research Interests
Traffic and transportation operations, Discrete choice analysis, Travel behavior, Transportation planning

Office
416C McLaughlin Hall
---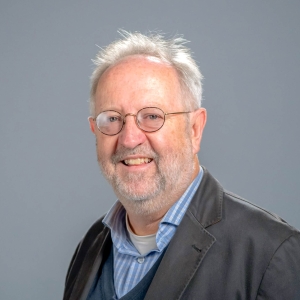 Michael Cassidy is a Vice Chair for Undergraduate Studies and a Professor of Civil and Environmental Engineering at UC Berkeley. Cassidy's research focuses on traffic and transportation operations, traffic control, and public transit. In 30 years of academic activity at Purdue University and UC Berkeley, Cassidy has published roughly 75 papers in refereed journals and has supervised more than 25 Ph.D. dissertations. 
Education
Ph.D., Civil Engineering (Transportation Engineering), University of California at Berkeley, 1990
M.S., Civil Engineering (Transportation Engineering), University of California at Berkeley, 1986
B.S., Civil Engineering, California State Polytechnic University, Pomona, 1984
Virtually all cities of the world are plagued by cross-modal conflicts on roadways. Cassidy's research focuses on how to make cities more sustainable by segregating distinct travel modes on roadways into their own reserved lanes and reorganizing traffic flows. His past research projects have explored organizing strategies that both diminish workload on a network by diminishing vehicle miles traveled (VMT); and enhance network productivity by reducing vehicle hours traveled (VHT) as a traffic reorganization strategy. 
As part of the study, prohibitions were imposed only on those intersections that reside inside select zones within the larger city and only at select times of the day. This study developed agent-based simulations of traffic flow in an urban network resembling downtown Los Angeles to explore synergies when congestion pricing and left-turn prohibitions are jointly deployed. Traffic was simulated for different scenarios representing a morning commute, each with a fixed number of travelers and a given traffic management strategy. In each simulation, travelers choose when to depart their homes in order to minimize the combination of not being punctual at work and in-vehicle delays due to congestion. 
Spotlights
No mentions in Spotlights
Student Updates
No mentions in Student Updates