Iris D. Tommelein
National Academy of Construction, elected in 2019
Lean Pioneer Award, 2015, Lean Construction Institute (LCI) - The award recognizes an individual (or organization) who has moved the design and construction industry forward in embracing and implementing Lean tools and techniques on capital projects. 
A founding board member of LCI, Tommelein has given significant time and energy to implementing lean construction and design principles in key projects for contractors, designers and owner organizations. "Iris has played a pioneering and foundational role in supply chain and materials management, mistake-proofing and Choosing by Advantages, a groundbreaking decision-making system used by the Lean community," said Will Lichtig, chairman of the board. In her role as Professor of Engineering and Project Management at University of California-Berkeley, Tommelein has demonstrated her commitment to educating and encouraging others to utilize Lean on projects. Much of her influence is through students who are now Lean champions in their respective academic and industry careers. 
The press release is posted at http://www.leanconstruction.org/news/95/36/LCI-Recognizes-Iris-Tommelein-with-Prestigious-Pioneer-Award/​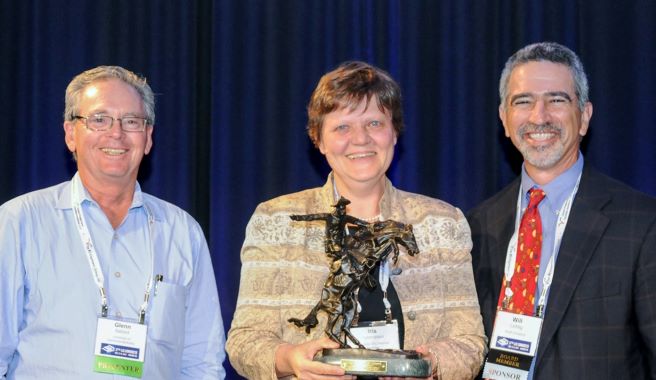 Peurifoy Construction Research Award, 2014, American Society of Civil Engineers - read the text of her award lecture at http://faculty.ce.berkeley.edu/tommelein/papers/Peurifoy.pdf​ or the subsequently published technical paper in the ASCE Journal of Construction Engineering and Management. 
Walter L. Huber Civil Engineering Research Prize, 2002, American Society of Civil Engineers
Class of 1938 Award for Excellence in Teaching and Service, 1994, University of Michigan, Ann Arbor
Award for Excellence in Research, 1992, College of Engineering, University of Michigan, Ann Arbor
Fellow, Belgian American Educational Foundation (BAEF), Brussels, Belgium, 1984-85.