Iris D. Tommelein
Director, Project Production Systems Laboratory (P2SL)
Research Interests
Lean construction, Supply-chain management, Materials management, Logistics, Design management, Construction product & process engineering, Digital twins, Simulation
Office
212 McLaughlin Hall
Office Hours
FALL SEMESTER: Tuesday 15:00-16:30 and Wednesday 13:30 to 15:00, weather and sound permitting (construction work) we will meet at the tables near the Macchi Bears (which are to the east of McLaughlin Hall, number 16 on this map). If I am not there, call my cell phone (see below).
To schedule another time to meet in person or on Zoom, email Prof. T with proposed times to meet.
For urgent matters between 8:00 and 17:00 PST, call her on her cell phone at 510-334-1753.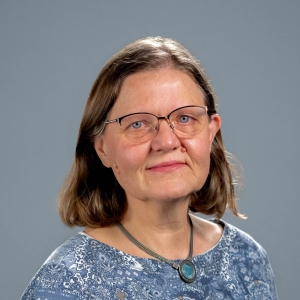 Iris D. Tommelein is a Distinguished Professor of Engineering and Project Management in the Civil and Environmental Engineering Department and she directs the Project Production Systems Laboratory (P2SL) at the University of California, Berkeley.
She has been studying, developing, and applying principles and methods of project-based production management for the architecture-engineering-construction (AEC) industry, what is termed Lean Construction. 
Iris has led many industry workshops, hosted conferences on Lean Construction, and is actively engaged in consulting work. She has published over 250 refereed articles, books, and book chapters, and given numerous keynote lectures on her research.
Iris graduated as Civil Engineer-Architect from the Vrije Universiteit Brussel (VUB) in Belgium. She holds a MS in Construction Engineering and Management, an MS in Computer Science (Artificial Intelligence), and a PhD in Civil and Environmental Engineering from Stanford. She served four years on the Executive Committee of the American Society of Civil Engineers (ASCE) Technical Council on Computing and Information Technology (TCCIT) and held professional membership on TCCIT's Database and Information Management Committee.
Iris was a founder of the Lean Construction Institute (LCI) in 1997 and was recognized by the LCI with the Lean Pioneer Award 2015. She is the recipient of the prestigious 2022 PPI Technical Achievement Award, recognizing significant contributions and thought leadership in the area of Project Production Management. Tommelein was inducted into the National Academy of Construction (NAC) in 2019.
Publications, Awards, Students, and Teaching information are posted HERE.
Education
Ph.D.,  Civil Engineering (Construction Engineering and Management), Stanford University, 1989
M.S., Computer Science (Artificial Intelligence), Stanford University, 1989
M.S., Civil Engineering (Construction Engineering and Management), Stanford University, 1985
B.S., Civil Engineer-Architect, Free University Brussels (Vrije Universiteit Brussel), Brussels, Belgium, 1984
Iris' pioneering research in Lean Construction includes teaming up with owners, design specialists, general- and specialty contractors, suppliers, and other stakeholders in order to increase process- and product development performance. 
Iris is an expert on site layout and logistics, operations and methods design, materials management, and supply-chain management. She is involved in developing digital twins and related decision-support systems, enabled by information technology systems that leverage sensor data, heuristic- and mathematical optimization as well as artificial intelligence (AI), and graphical and interactive user interfaces. 
Her current research focuses on takt planning, applications of Industry 4.0 technologies, and modular offsite construction. Some of the research topics Tommelein is currently working on are:
Industrialized Construction Initiative - The scarcity of traditionally skilled construction labor, increasing project complexity, development of innovative materials and greater ambitions for more sustainable construction, and advances in construction digitalization and automation (in technical capabilities and affordability) are driving the industry towards increased industrialized and off-site construction. A change is needed in how projects are conceived, from design to manufacturing to assembly (Design for Manufacturing and Assembly aka. DfMA) to final delivery, operations, and maintenance (generally speaking, Design for X aka. DfX, with X to be filled in by you). Tommelein's lab group is investigating what industrialized construction (IC) entails, a company's process for deciding to use IC, and assessment tools to evaluate the feasibility of using IC components and systems in construction projects.

Takt Planning Initiative - Takt serves as a work structuring method: using takt means introducing regularity in time-space to work planning. This regularity presumably alleviates the crews from the need to spend resources to plan when they will work where, so they have more time to focus on work planning. Tommelein's research group is exploring how to determine what a takt time and associated work areas (zones) should be, given a project's certain scope of work and managing workload imbalances and alternative options.

Mistakeproofing Architecture-Engineering-Construction - "Mistakeproofing" is the use of any device or method that either makes it impossible for an error to occur or makes the error immediately obvious once it has occurred. To eliminate the need for quality control, the practice of mistake-proofing sets out to prevent errors or defects from occurring in the first place. Mistake proofing is particularly well suited for the AEC industry with its low-volume and mixed production systems where statistical quality control methods cannot be implemented due to a lack of data and the untimeliness of findings that result from after-the-fact data processing. Tommelein's lab group conducted research on the principles of mistakeproofing, and their study findings suggest that the principles of mistakeproofing offer practical and useful applications in the construction industry, with a positive improvement in quality performance, including safety and health performance.
Spotlights
No mentions in Spotlights