Joan Walker
Research Interests
Behavioral modeling, Discrete choice analysis, Travel behavior, Transportation planning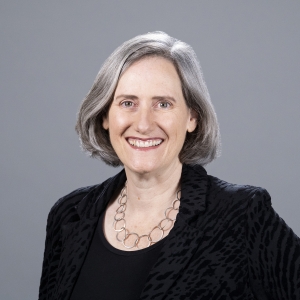 Joan Walker is Department Chair and Professor of Civil and Environmental Engineering at UC Berkeley. Walker's research focuses on behavioral modeling, with expertise in discrete choice analysis and travel behavior. She works to improve the models that are used for transportation planning, policy, and operations. Walker is also a member of several professional organizations, including the Transportation Research Board of the National Academies and the Journal Editorial Boards. Walker has also received the Presidential Early Career Award for Scientists and Engineers (PECASE) – the highest honor bestowed by the U.S. government on scientists and engineers beginning their independent careers and serves as the Chair of the Committee on Transportation Demand Forecasting (ADB40) for the Transportation Research Board of the National Academies. 
Education
Ph.D., Massachusetts Institute of Technology, Transportation Systems, 2001
M.S., Massachusetts Institute of Technology, Transportation, 1994
B.S., University of California at Berkeley, Civil Engineering, 1991
Walker's research focuses on the actions of users in order to design and manage civil infrastructure systems effectively. She is motivated by the desire to improve transportation systems for society and use resources efficiently and sustainably by identifying and addressing weak links in state-of-the-art methods. Here are some of the categories that Walker's research intersects:
Methods - Walker's research involves developing tools that enable more realistic behavior specifications to model behavior. She aims to enrich the methods in a measured way, using approaches that are theoretically grounded, statistically verifiable, feasible to implement, and that make use of available data.
Travel behavior - Within the transportation domain, predicting travel behavior is critical for improving the models used to evaluate infrastructure plans. Walker works to incorporate factors into the models important in behavior but is often left out, including social influences, the role of information, attitudes towards the environment, and higher-order lifestyle orientations.
Transportation planning - 

Walker's research makes use of advances in modeling behavior methods to improve large-scale urban model systems and help inform decision-making affecting infrastructure investment and transportation policy within both developed and developing world contexts.
Spotlights
No mentions in Spotlights