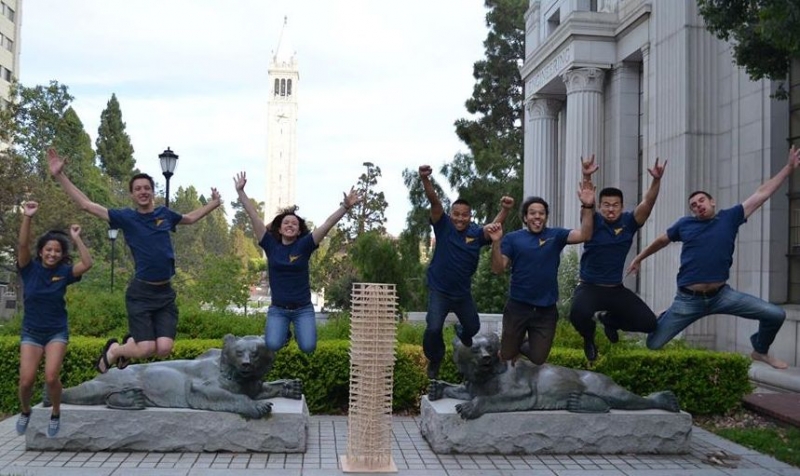 Bachelor of Science (BS)
Berkeley CEE offers you the finest possible ABET-accredited Bachelor of Science degree in a department renowned for its top-tier faculty and cutting-edge research.
READY TO BE CHALLENGED TO THINK? AND THINK BIG?
Come to Berkeley CEE where you will get:

Strong fundamental background. Learn the fundamentals of science and engineering. Get exposure to big concepts and current social challenges.
Hands-on experience. Apply classroom knowledge outside the classroom. In laboratories, design classes, student-led teams – you put theory into practice.
Research opportunities. We're a leading research university so you can get involved in research as an undergrad.
Active student organizations. Have fun, work in teams, and learn leadership by joining our student organizations and competition teams. Compete (and win!) at national levels.
Community. Enjoy enriching and supportive friends with whom to pursue professional development, social activities, and public service projects.
Career opportunities in the Bay Area and beyond. Top local engineering and industry firms. Internships! Industry mentors! Networking! Info-sessions! Career fairs!
TOP-RANKED PROGRAM IN THE COUNTRY
Berkeley CEE undergraduate program is consistently ranked number one among all the civil and environmental engineering undergraduate programs in the U.S.
OUR UNDERGRADUATES MATTER!
We care about you.
We get to know you.
Our curriculum is designed for you to thrive.
Tenured faculty teach 90% of CEE courses, and rank among the best teachers on campus.
Faculty, staff and peer advisers help you prepare for an exciting career—one that could change the world.
CURRICULUM
Sample Degree Plan.
All classes taught on our Berkeley campus by award-winning CEE faculty.
Classes and social opportunities for maximum interaction with other students, instructors, alumni, and friends in industry.
International study options, see Study Abroad.
APPLICATION AND ADMISSION
Apply online by November 30 of the current year.
Is Berkeley right for you? Visit us at Cal Day.
COST OF ATTENDANCE
Tuition has risen, that's a fact. But a Berkeley education is still a good deal. Check out Student Budgets to estimate the cost of completing an academic year at Berkeley. This budget serves as the foundation for financial need as well as qualified aid through grants and scholarships. Berkeley has a wide range of innovative financial programs. Over 2/3 of our undergraduates receive financial aid.