Cesunica Ivey
Research Interests
Air pollution assessment, Air quality modeling, Atmospheric modeling, Exposure monitoring, Environmental justice applications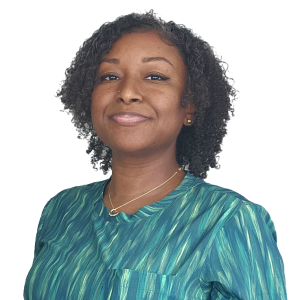 Cesunica Ivey is an Assistant Professor of Civil and Environmental Engineering and the PI of the Air Quality Modeling and Exposure Lab at UC Berkeley. Ivey's research focuses on the nexus of air pollution science and engineering and environmental justice. She is an emerging leader in the areas of regional air quality modeling and its applications and community-scale air pollution exposure assessment. Ivey works in partnership with community organizations across California to prevent the over-industrialization of already overburdened neighborhoods. She recently served on a panel at a public hearing for the congressional Environmental Justice for All Act, sponsored by the U.S. Democratic Natural Resources Committee to support the regulation of cumulative burdens in impacted communities. In recognition of her advocacy for frontline communities of the e-commerce supply chain expansion in inland Southern California, Ivey was selected as a member of the American Chemical Society Chemical and Engineering News Talented 12 2021 class and a 2022 Women in Science Incentive Prize winner by The Story Exchange.
Education
Ph.D., Environmental Engineering, Georgia Institute of Technology, 2016
M.S., Environmental Engineering, Georgia Institute of Technology, 2011
B.S., Civil Engineering, Georgia Institute of Technology, 2010
B.S., Mathematics, Fort Valley State University, 2008
Ivey's research focuses on 4-D regional air pollution model development and applications, source apportionment, low-cost monitoring, personal exposure assessment, resilience planning, and environmental disparities mitigation. Here are a few of the research projects her lab group, AQMEL is currently working on below:
Human Interactions and Air Quality Disparities 

- Air pollution and air quality do not impact all populations equally, and the disproportionate impacts are driven by political, economic, and social forces. AQMEL explores air pollution exposure disparities through the lenses of individual mobility, science communication, socioeconomics, historical political structures, and research equity.

Air Quality and Meteorology

- Air pollutant formation and persistence are highly influenced by anthropogenic emissions, as well as meteorological conditions. Ivey's research group investigates the impact of extreme meteorology on air quality in U.S. metropolitan areas that are susceptible to weather-exacerbated air pollution episodes.

Sustainable Mobility and Air Quality

- As part of multiple synergistic activities with transportation and mobility experts, AQMEL leverages state-of-the-science traffic metrics to detrend and analyze ambient air pollution drivers. This research is critical for future human and goods movement planning for highly populated urban centers.​

Computational Methods

- As part of AQMEL's fundamental modeling research, Ivey's research team explores the power of advanced computational methods and predictive algorithms to improve the speed and accuracy of large-scale air pollution predictions.​
Spotlights
No mentions in Spotlights